When we make jeans, we use very dark indigo raw denim material. To obtain different colours for our jeans, the woven fabric must be washed.
The more the jeans are washed, the lighter the colour will become.
So, depending on the intensity of the wash, the raw woven fabric will become Stonewashed then Double Stonewashed then Triple Stonewashed until it reaches the palest shade: the Bleached.

To make grey, black or coloured jeans, the canvas can be dyed.
So the colour palette for jeans is infinite!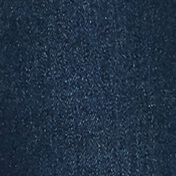 raw denim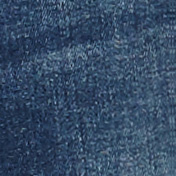 stonewashed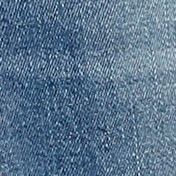 double
stonewashed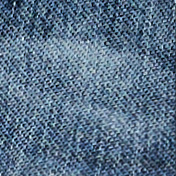 triple
stonewashed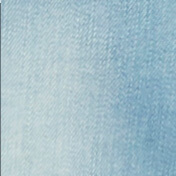 bleached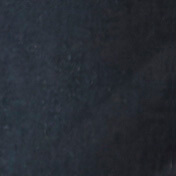 blue
black* *mixture of blue and
black dyes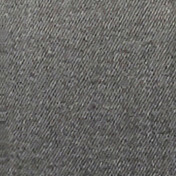 grey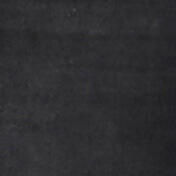 black
The materials we use and their advantages
At Tape à l'Oeil, the principal material used in all our jeans is cotton.

In our collections, you will find jeans in pure cotton. This is a natural material, and brings an authentic feel to the denim fabric. We use it mainly for straight or wide cuts.

Other cuts, closer to the body, such as super skinny, skinny and slim need more stretch to stay comfortable in wear! So, for these, we add a touch of elastane to the fabric, and that gives the garments some, stretch and facilitates freedom of movement.

To make our jeans even softer and, therefore, more comfortable, we use a material that blends cotton, polyester, viscose and elastane.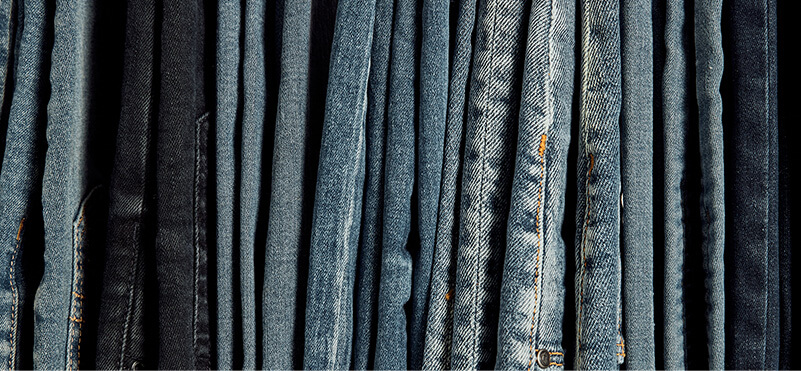 Make way for innovation!
Discover our iconic new jeans: Ultra-Denim
Ultra-Resistant, their technical fabric is developed from Cordura®: highly resistant to abrasion, it is also comfortable and easy to care for. Perfect for tough cookies!
New in Tape à l'Oeil : our technology Coolmax ®
Take a look at the innovative jeans developed in Coolmax® material in our new Baby Boy, Girl and Boy collection.
This thermo-regulating material is manufactured in such a way as to regulate the temperature of the jeans.
In summer, it stays cool and in winter, it's warm!

It makes you want to try it, doesn't it?
Sophie, Noa's mum, tells us about the Ultra-Denim test
Noa wore them to go to school, ride her bike, walk in the woods..... She wore them at least once a week. So far, there has been no loss of colour or shape. The knees are still intact! After washing with a stain remover, the trousers came out impeccably with no discolouration or holes.
We often hear that you should wait at least a year before washing jeans to preserve their colour and limit wear and tear! Of course, with all the adventures our children get up to in their jeans, it's not necessarily easy to apply this rule :) But you can at least try to follow these tips:

- Wash them as infrequently as possible.
- Machine wash them inside out: use the 30°C cycle and wash them with similar colours. Take care with dark jeans as the colour may bleed when first washed.
- Don't use the tumble dryer (especially if the jeans contain elastane) and let them dry in the open air so they do not get pulled out of shape. Dry them upside down and don't twist the jeans to wring them out.
- Another simple little way of washing: let the jeans soak in water between 15°C and 20°C for 30 minutes. A simple soaking helps them to wash properly.
- If you wish to iron them, do so on the reverse side, preferably.

Remember to read the washing instruction labelswashing instruction labels on the products and follow the care instructions. This will help you to take care of your favourite clothes and make them last longer.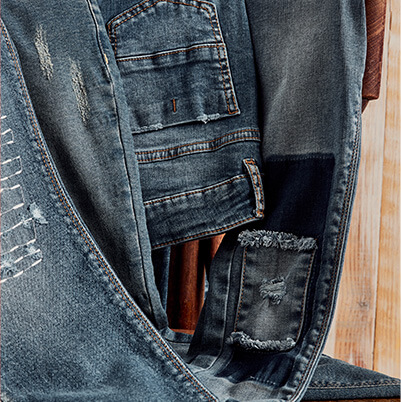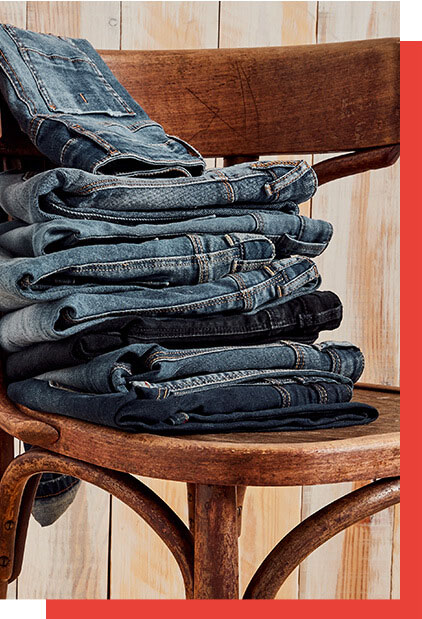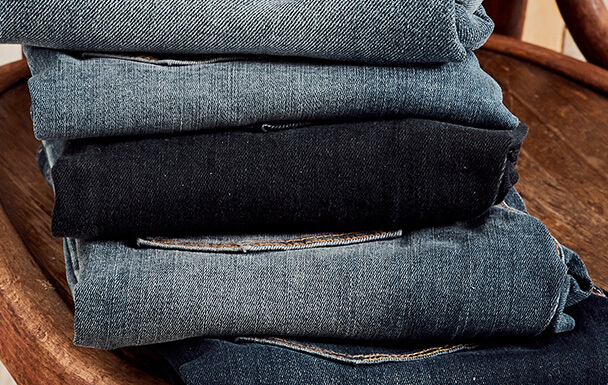 Sylvie, Lenny's mother, and member of the Family Lab, gives us her opinion on the wash fastness of a pair of Tape a l'Oeil jeans...
Perfect! I love them! Good quality! My little one wore TAO jeans for the start of the 2019 school year. He wore them to quite a few birthday parties. We also washed them several times... and everything went very well, nothing changed! They're still in very good condition! We are planning to have him wear them for his birthday, which is coming up soon. Thank you TAO!
Discover our maintenance guide
From the cotton fields to the finished product, making a pair of jeans is a multi-step process:
#1Creating the material
- Harvesting in the cotton fields
- Spinning, where the cotton fibres are combed and twisted to create a solid cotton yarn
- Dyeing, usually indigo, where the cotton yarns are soaked in indigo dye to obtain a very dark colour RAW denim
- Twill weaving to obtain the denim fabric
- Finishing by washing the material to soften it and make it easier to work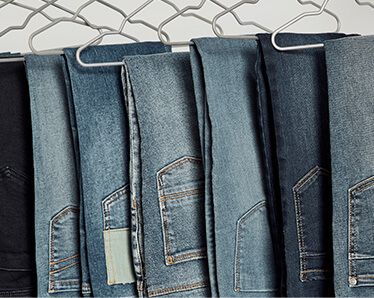 #2Making the jeans
- Cutting of the fabric, where the different pieces are prepared to make up the jeans following the pattern of the model
- Assembling, where the different panels of fabric are sewn together to complete the jeans
#3Washing the jeans
Washing to obtain the desired colour and effects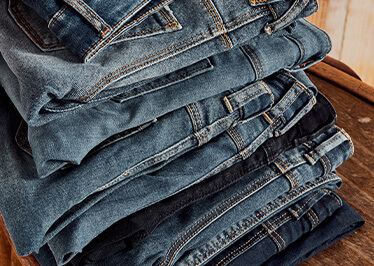 Consuming less water.

The LessWater* technique that we use in the manufacture of all our jeans at Tape à l'Oeil, allows us to reduce the amount of water used in the finishing process by at least 50% compared to a conventional wash.

The LessWater* technique finishes the jeans using more efficient machines and more innovative technologies that let us limit the amount of water used for each pair.

In winter 2020, 98% of our Tape à l'Oeil denim products are LessWater*: our jeans and other denim products too: dresses, shirts, shorts, dungarees, jackets and so on.
We are developing "LOW IMPACT DENIM" products in our collections.

The production process used in these garments has an optimised impact on the environment because:
- it consumes less water
- it consumes less energy
- it cuts down on the use of chemicals
- it controls the impact on the health of the producer

These "LOW IMPACT DENIM" products guarantee that the production chain is completely transparent from the supply of the fibres and the dying of the fabrics to the finishing processes used in the jeans.
A way of offering more robust and more eco-friendly jeans.

This winter, look out for our "LOW IMPACT DENIM" products in our Baby and Kid, Girl and Boy collections: trousers, shirts, skirts and leggings. There's plenty of choice!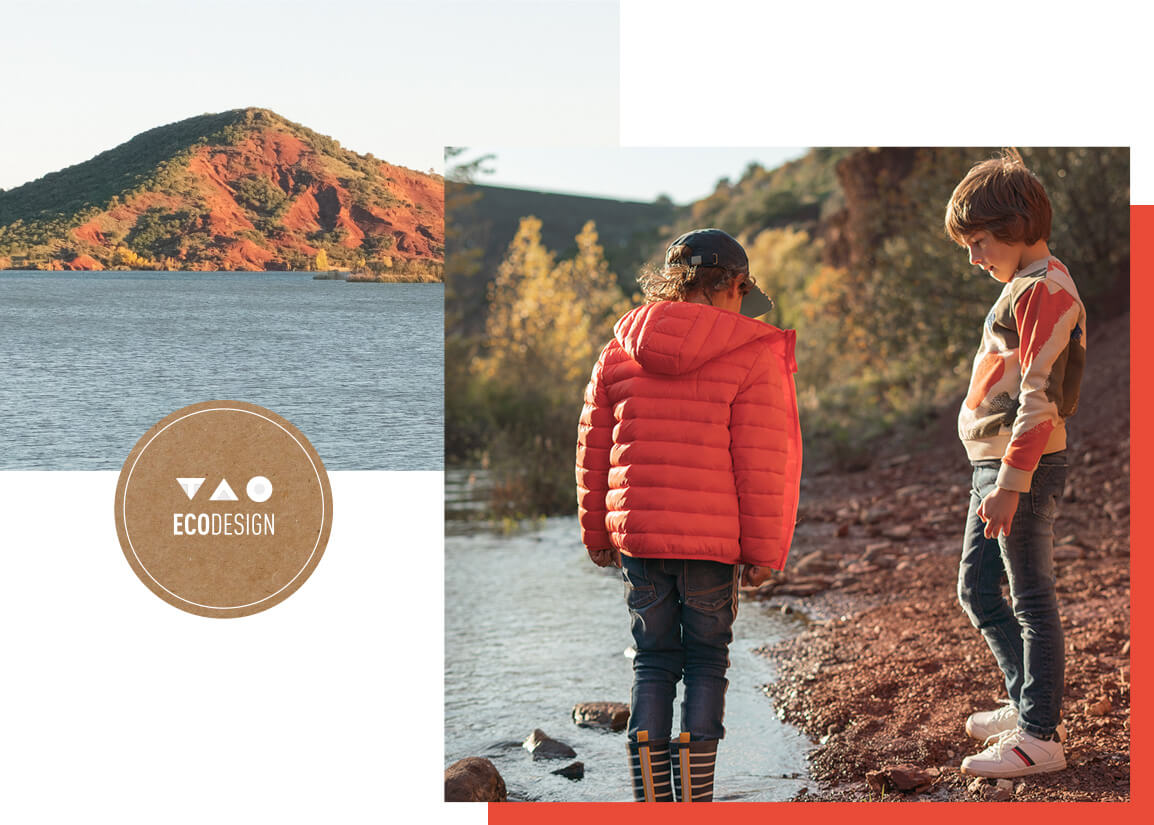 Discover more about our responsible approach
JEAN, JEANS OR DENIM?

We often use the words "jeans" and "denim" in our everyday language. But what's the difference?
To understand these words, we must go back to their origin, which stems from the history of cotton in Europe and gives meaning to our vocabulary today.
What is Jean?

As far back as the 16th century, the English used a blue plain cloth made of cotton and woollen threads to make ships' sails and sailors' clothing. They imported this twill weave canvas from northern Italy and exported it through the port of Genoa. Pronounced in English, the word ""Genoa"" then became ""Jean"" and thus became the word commonly used to describe this fabric.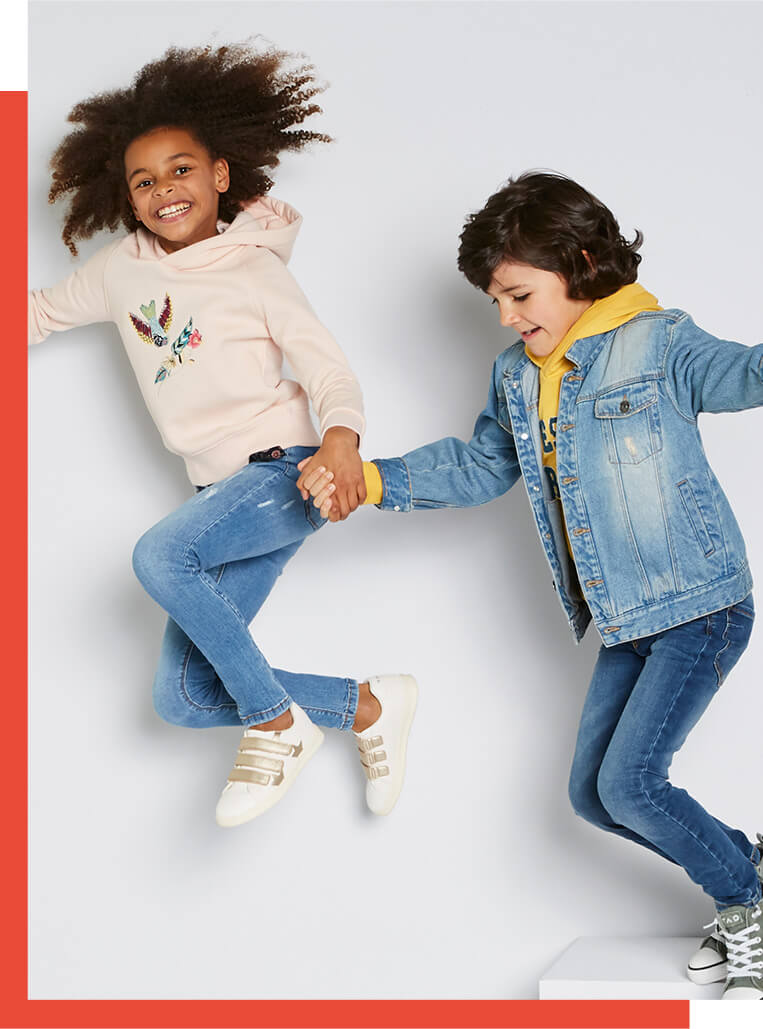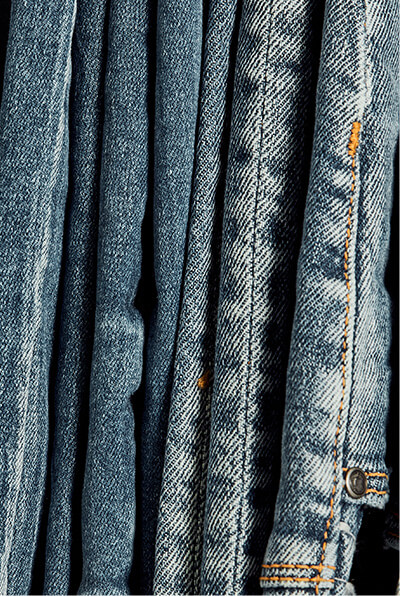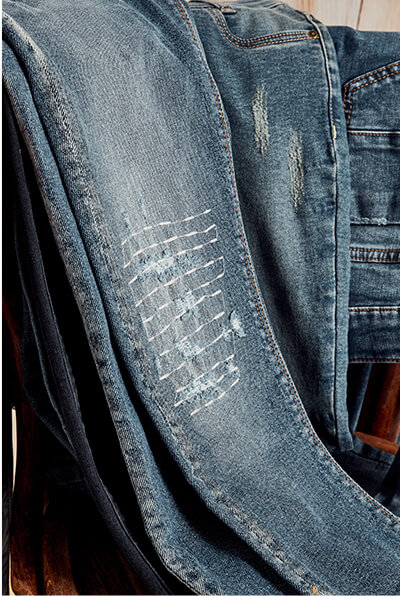 What is Denim?

At the end of the 19th century, a great many migrants landed in the United States to search for gold.
A working garment, extremely strong and easy to care for, made its appearance: dungarees, or overalls, made from a brown-coloured tent material.
A few years later, a fabric, produced in the south of France, crossed the Atlantic and spread to the United States: the ""de Nîmes"" twill-weave canvas, also known as serge.
This material, which was as strong as the tent fabric, had the advantage of being much prettier in terms of colour because it mixed blue and white threads. It was to become, very quickly, the material we know so well today: the ""denim"" canvas, whose name is inspired by its city of origin.

Denim fabric became the material most commonly used for the manufacture of American workwear and it was used for other types of clothing besides dungarees. Then ""jeans"" appeared, denim trousers with their pockets reinforced with rivets to make them even stronger.
In the 1960s and 1970s, denim trousers became universal and men, women and children were wearing them on a daily basis. Comfortable, easy to care for and offering an infinite number of colours, jeans were becoming an essential part of any outfit.
So, the verdict…?
"Jean" and "Denim" are thus two different materials, one plain blue and the other mixing blue and white threads. The word ""denim"" became the material we find in our wardrobes today. And the word "jean" inspired the name we gave to our denim trousers: our "jeans".