EDITION #002
2019 Party Special
Celebrate in a different way
What if we disconnected ourselves
and connected with the present moment?
Every day can be an opportunity to experience a great adventure.
An adventure disconnected from our daily lives and everything that could divert our attention.
So that we can devote ourselves exclusively to what we are experiencing right now.
Focusing on the present moment: that's something children naturally know how to do.
So, what if, just for once, they were the ones who guided us, and we took advantage of the holidays to awaken the delighted child that lies dormant within us as adults?
For 48 hours, we disconnected from our daily lives with Mélody, Louka, Shaïna and Lorenzo.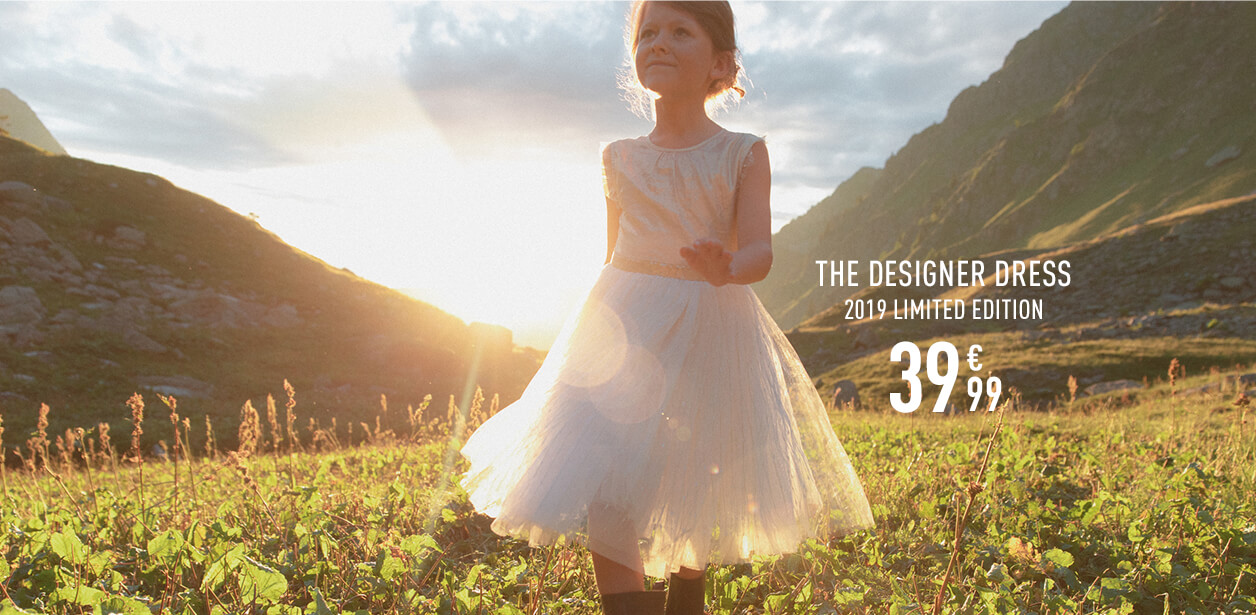 Designer dress
Shades of iridescent powder pink gleam on the top of the dress while the layers of tulle make the volume of its skirt quite amazing. A border of golden sequins brings everything into perfect harmony and emphasises the waist.

The ultimate refinement of the dress lies in its meticulous detailing. Like the tulle flounces on the shoulders and the beautiful work on the back, delicately and elegantly lacy.

Light as air, festive and enchanting, it will become the essential element in your girls' holiday wardrobe.

Wear it with ballet shoes, trainers, wellies or even bare feet!
With a pretty bun, rebellious curls or a totally untamed mane.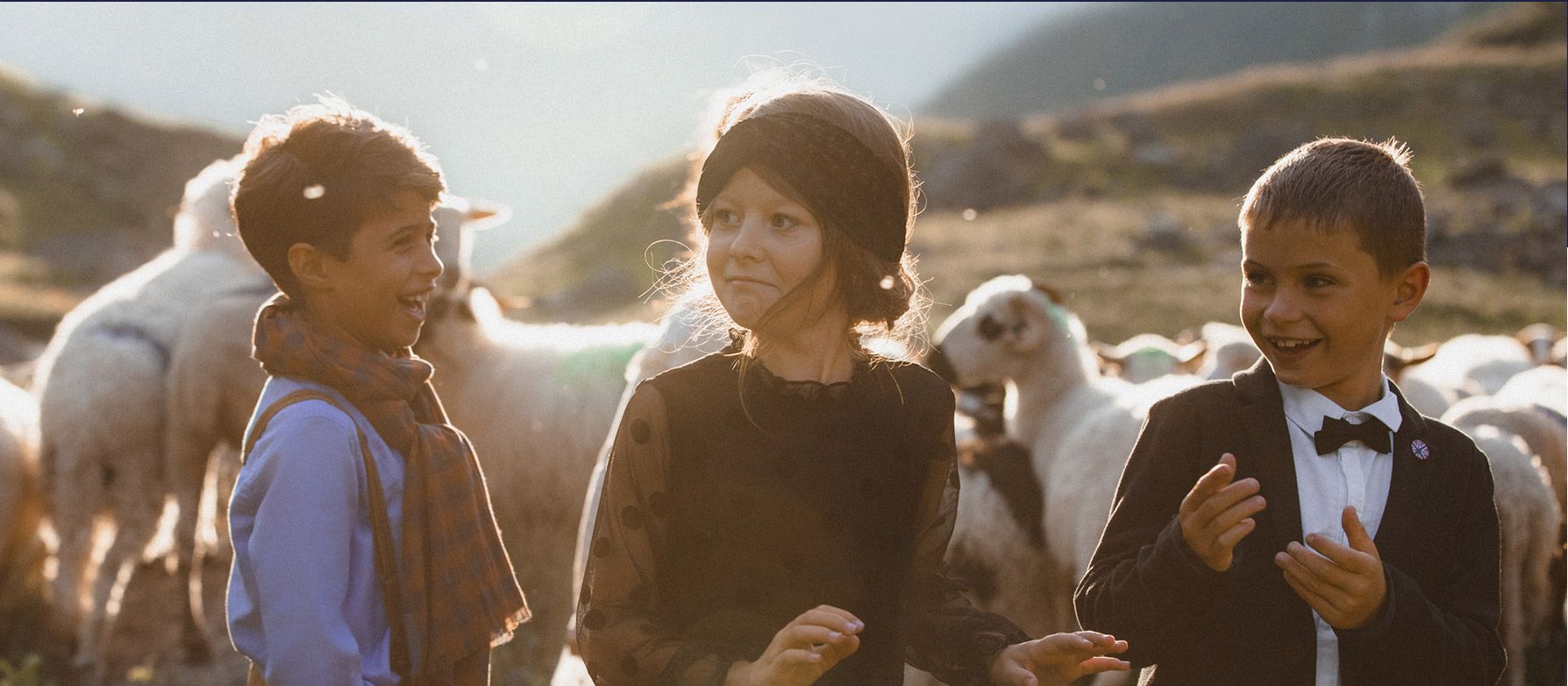 PREPARING OURSELVES FOR...
For our four kids, preparing for the party was already a joy in its own right. Up there, we didn't have much.
But it was all the same to them, as they began making the clay gifts which they would then offer to the companions who were sharing their adventure.
They threw themselves into it wholeheartedly.
Discover our gift ideas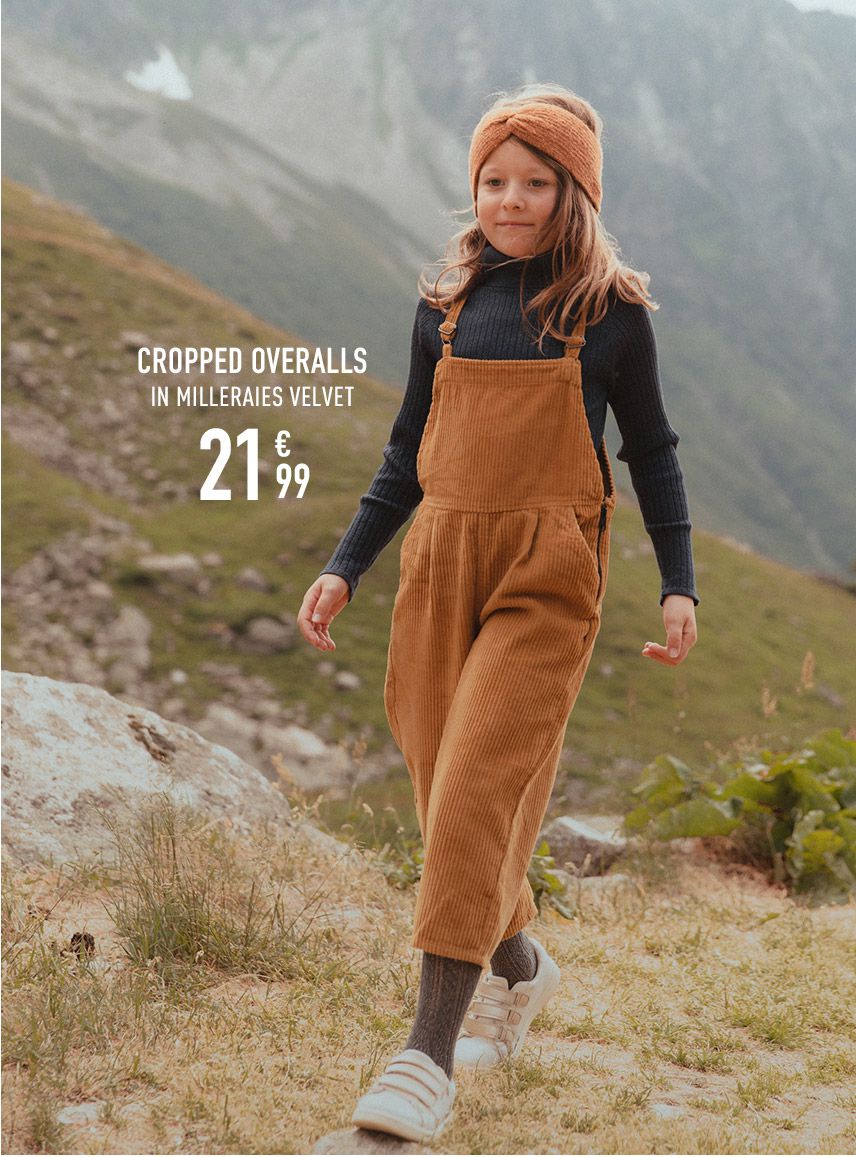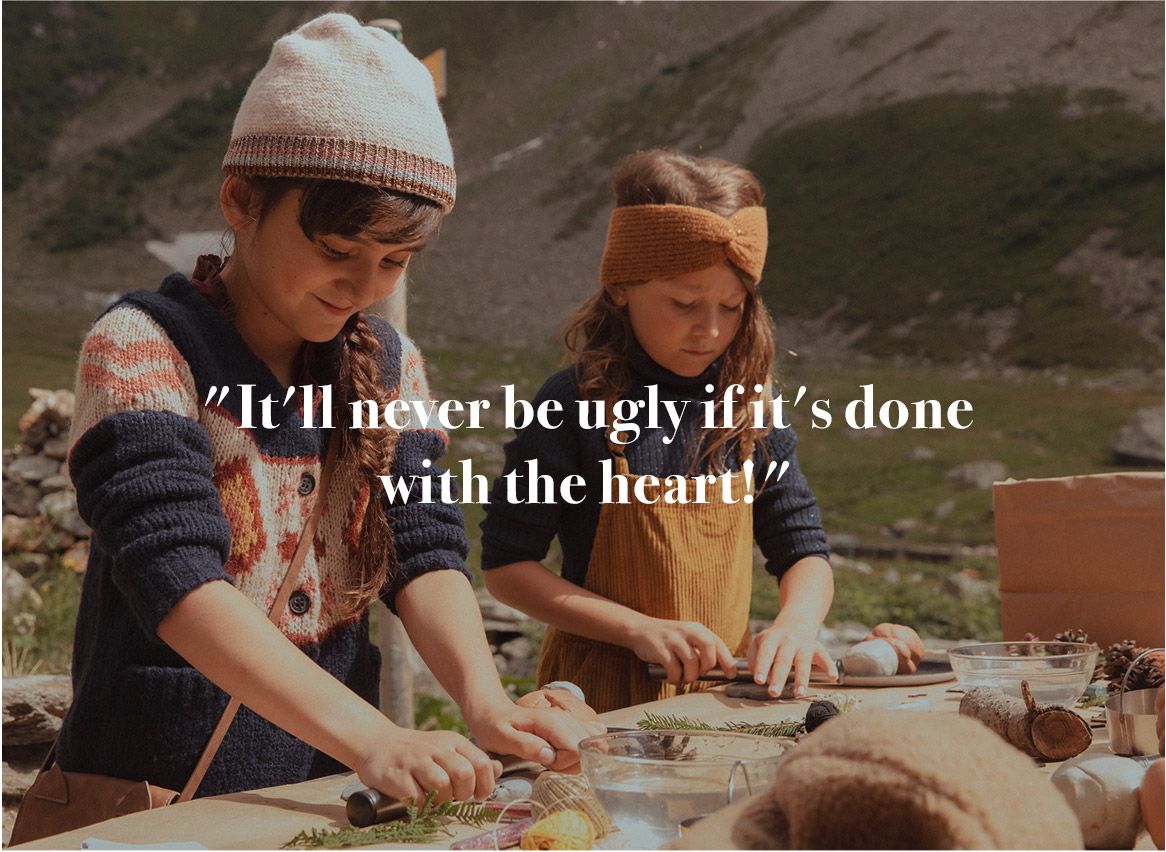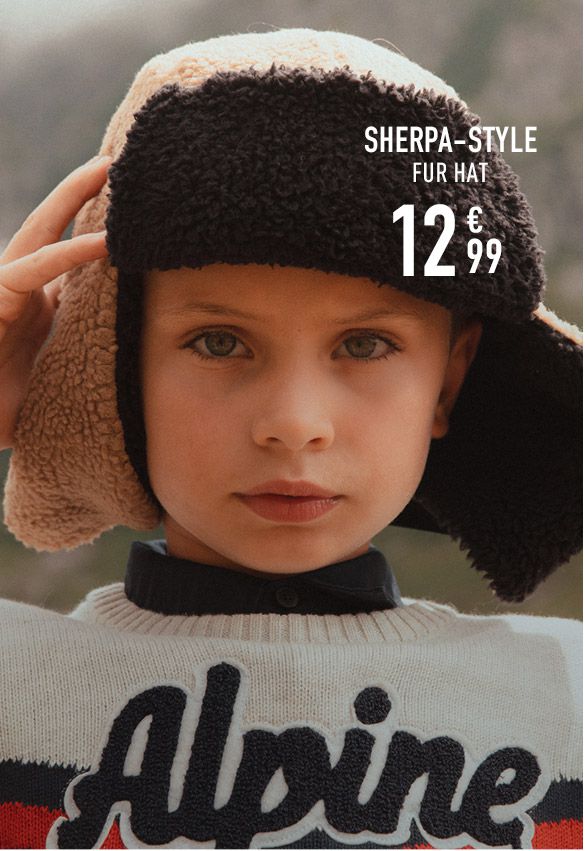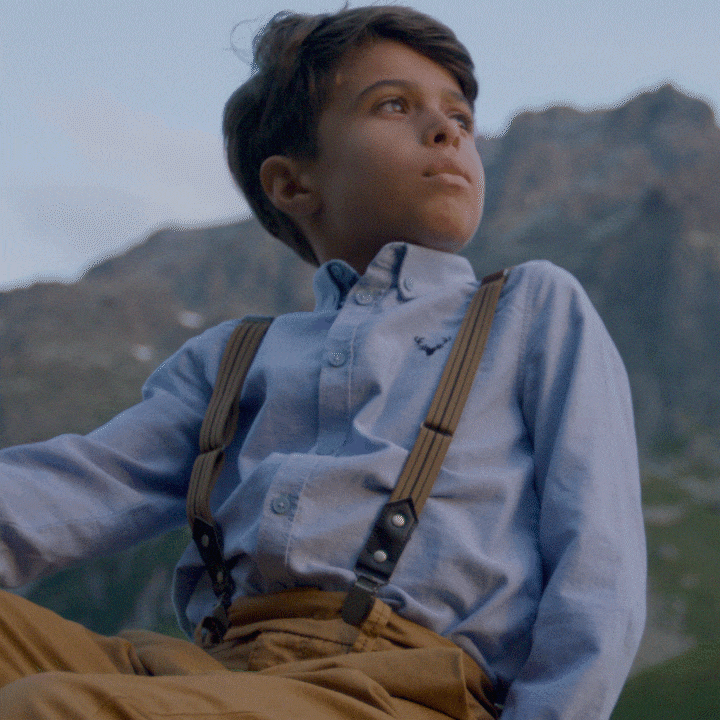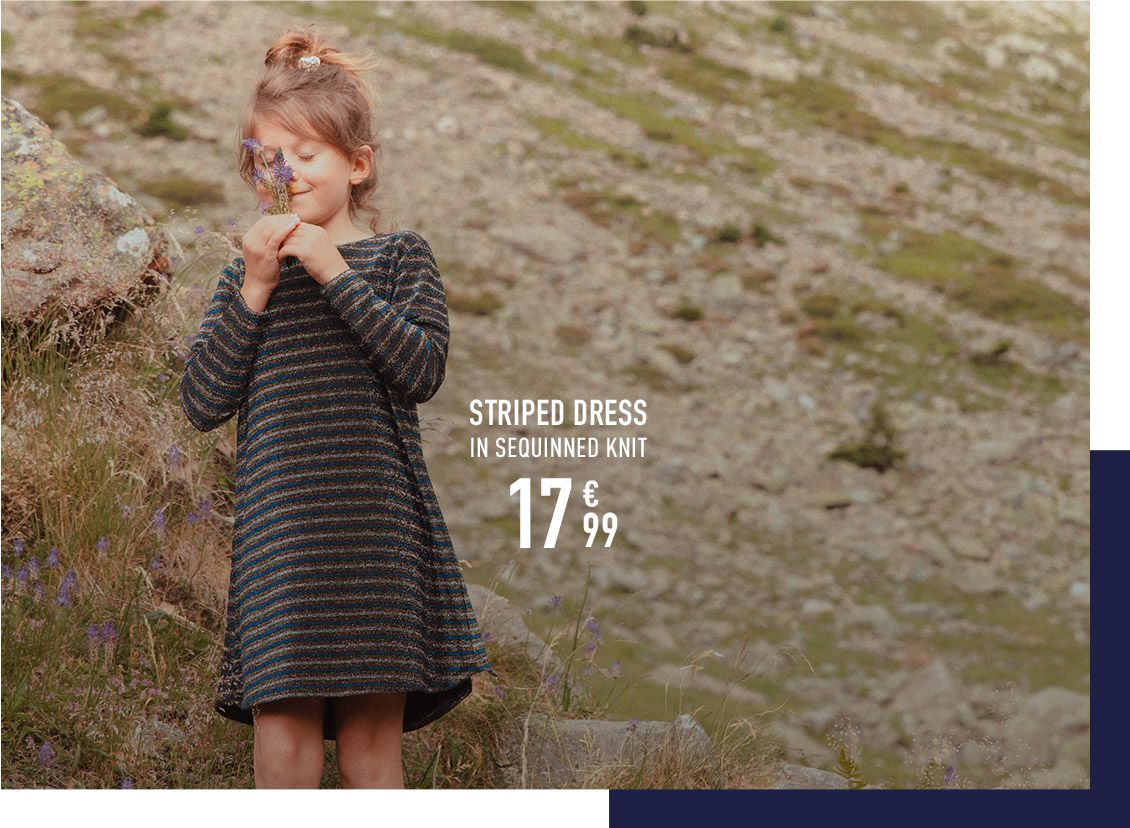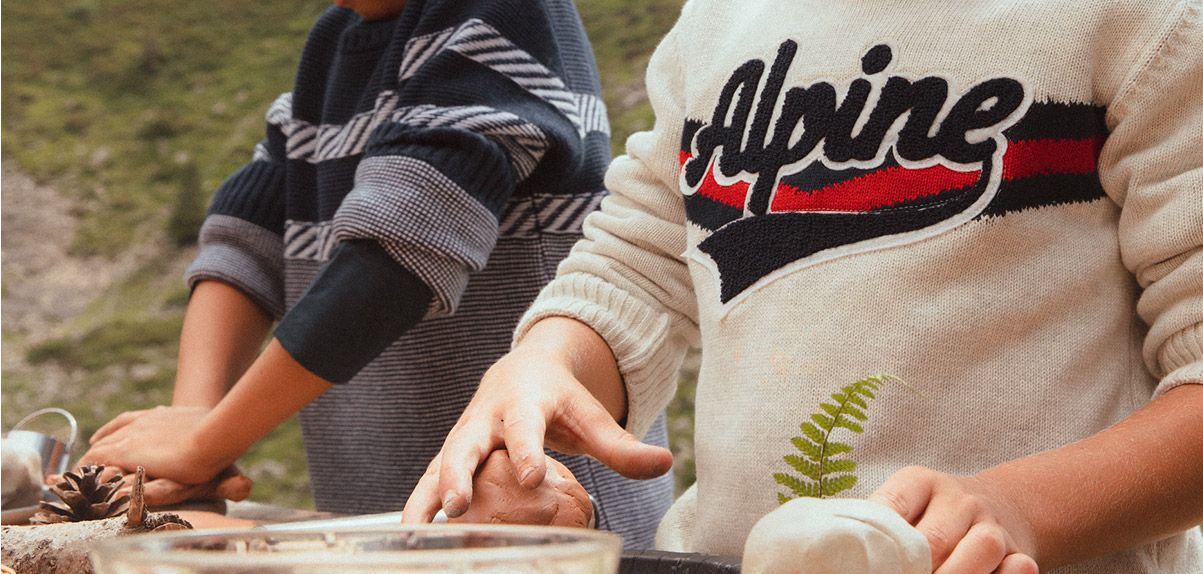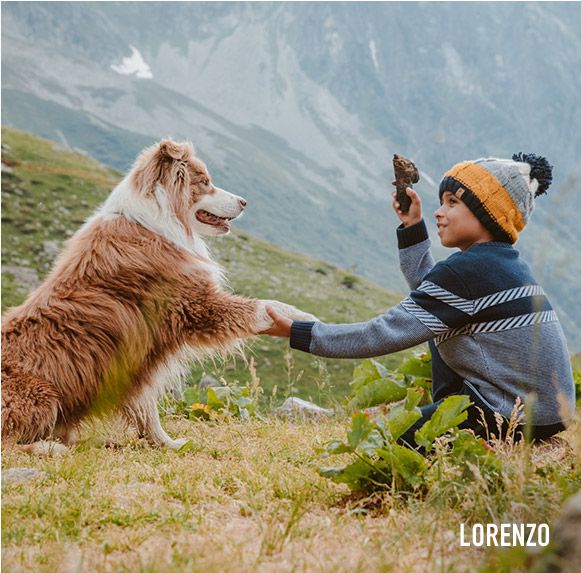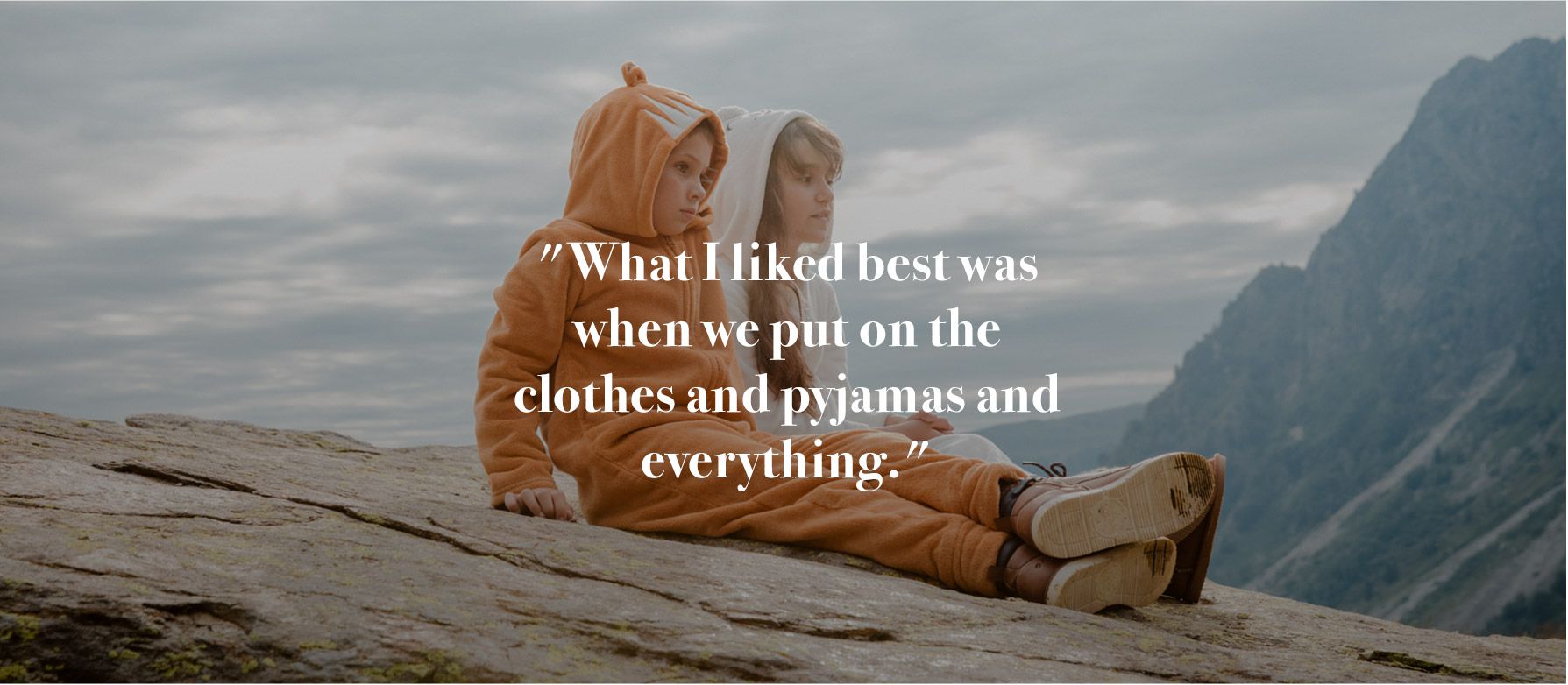 ...ENJOYING OURSELVES
TO THE FULL...
"Wandering around in pyjamas, surrounded by sheep, at an altitude of 1700 metres, is just..." comments Dounia, Shaina's mother, without knowing how to finish her sentence.
Shaina, on the other hand, simply connected with her feelings: in her slippers, she felt as if she was walking on a cloud!
They went off to enjoy the vast playground that opened up before them.
And who cares if the famous slippers got all muddy!
Take a look at our pyjamas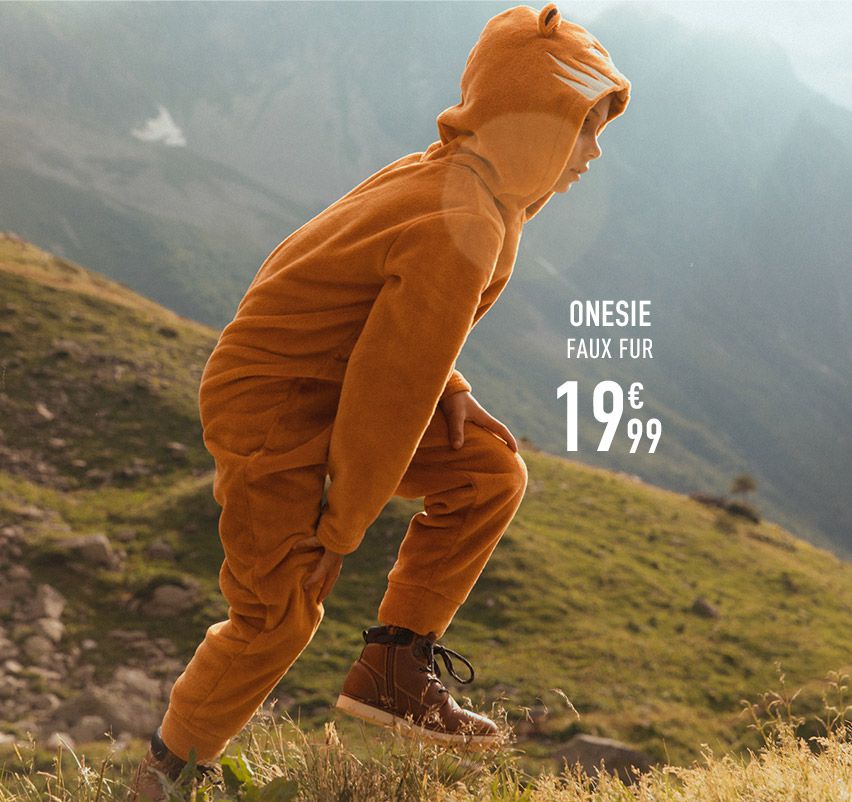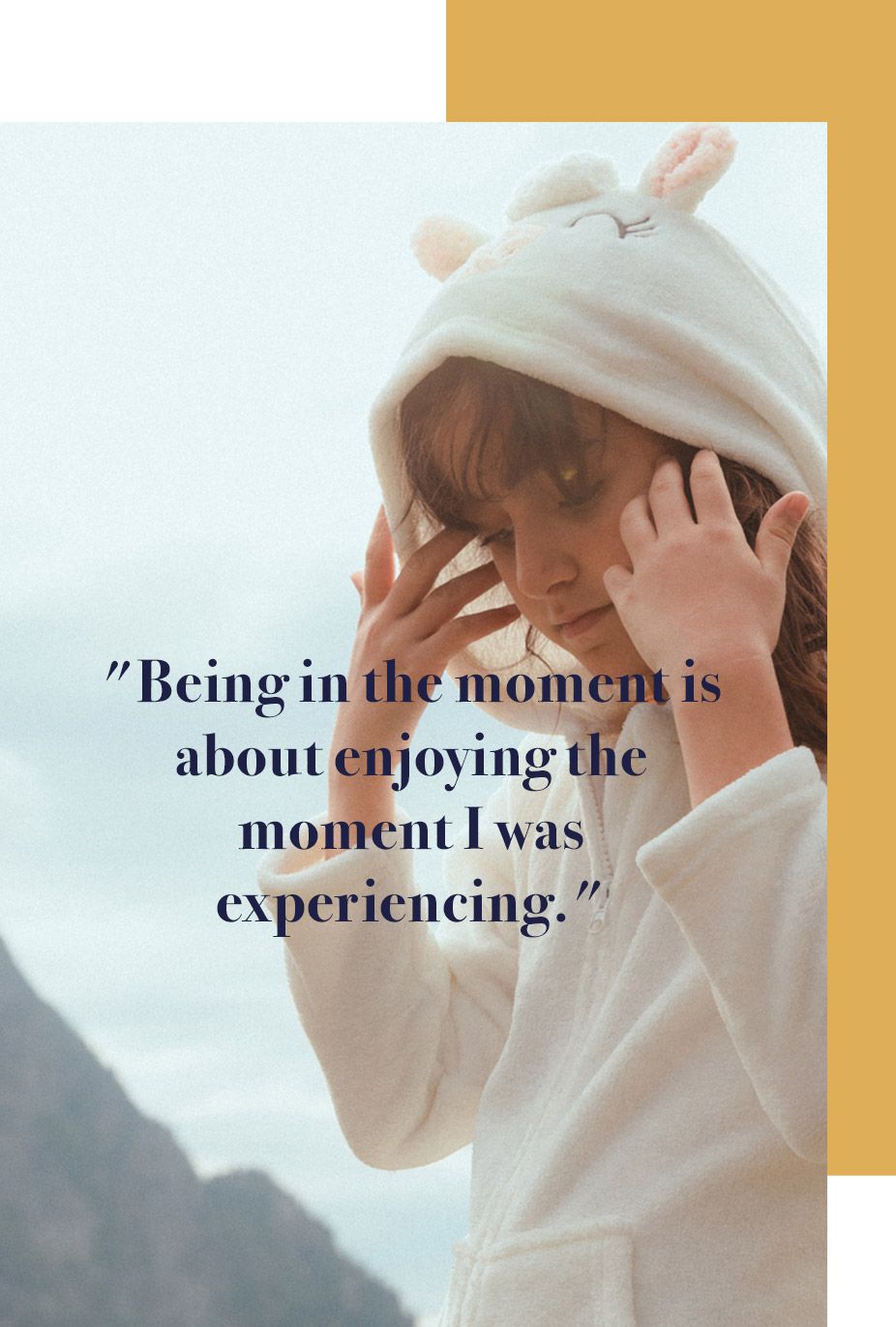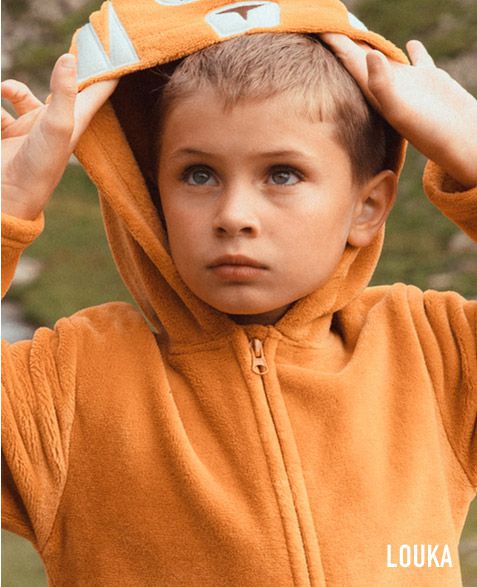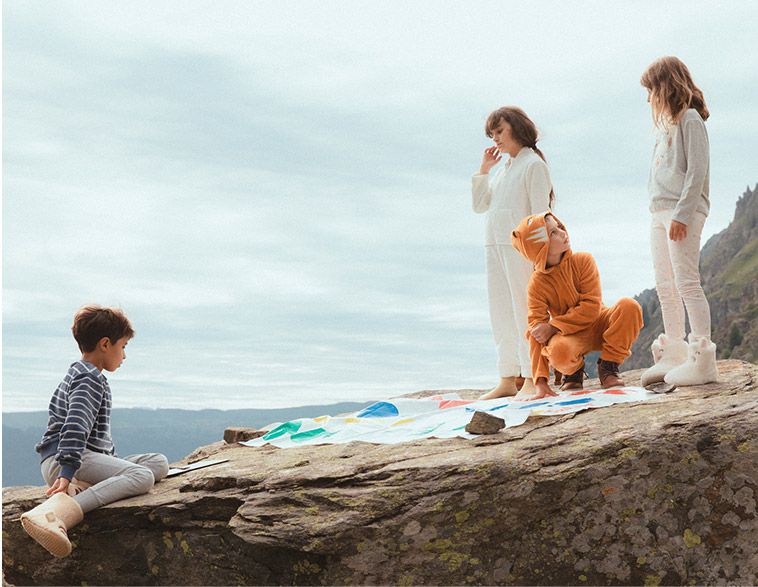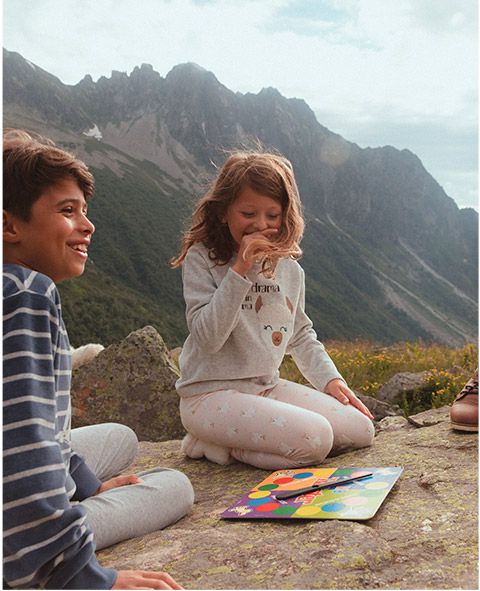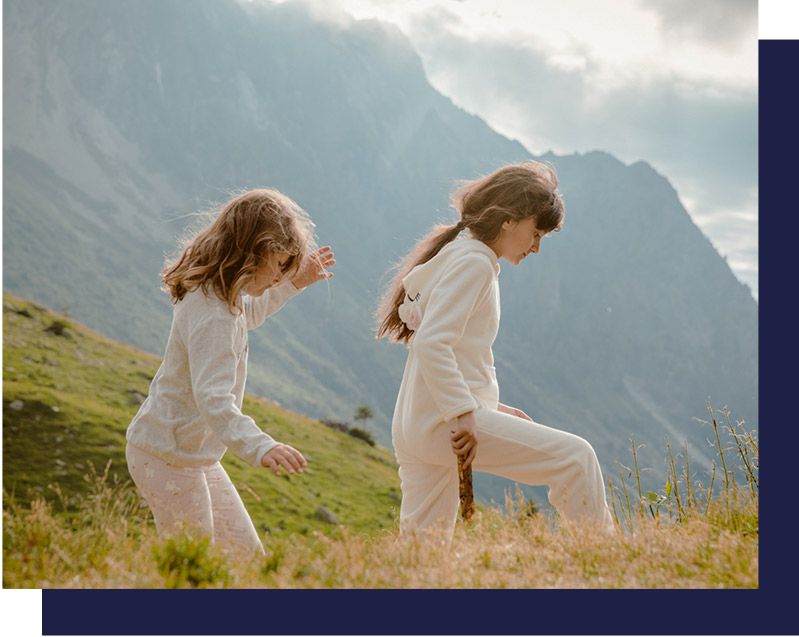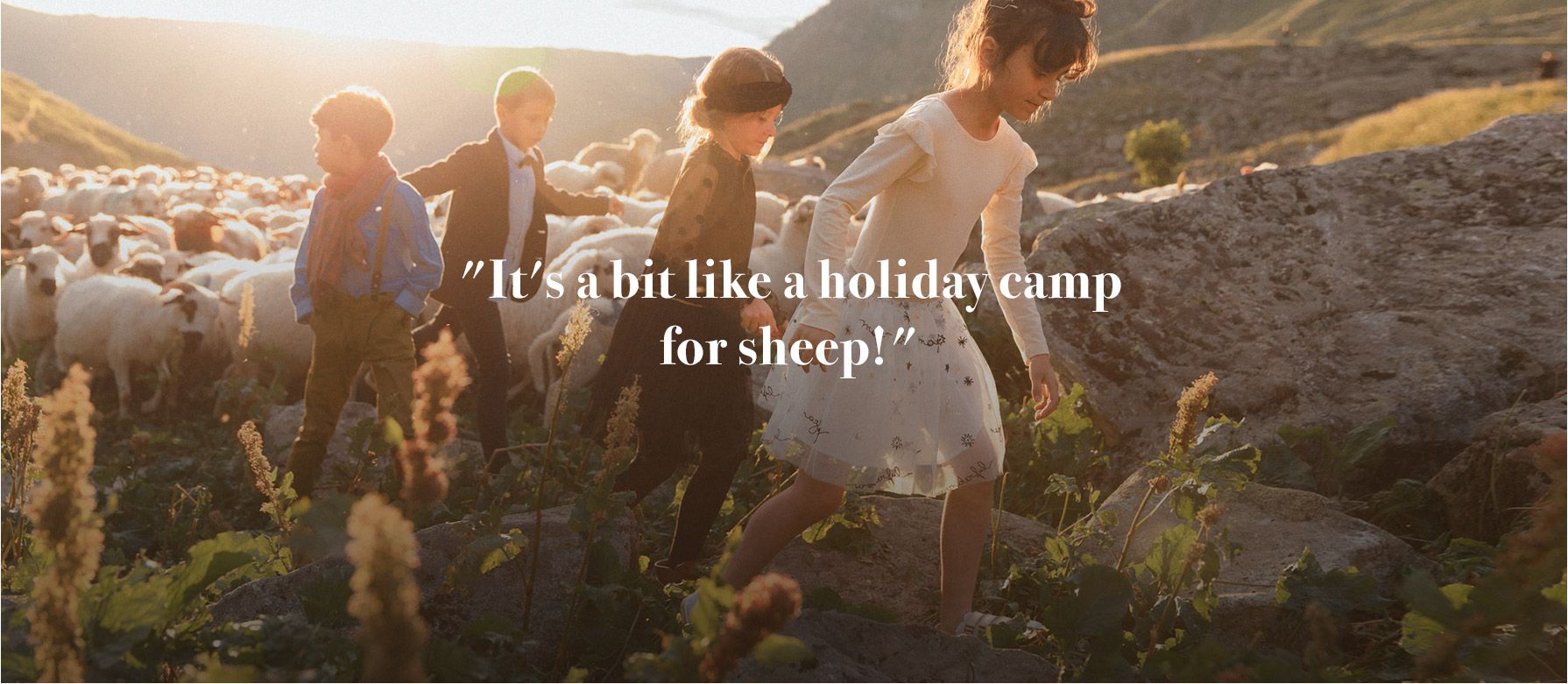 ...AND ENCOUNTERING
THE UNKNOWN...
We stayed up late, listening carefully to Julien and Chloé, the shepherds, talking to us about a world we didn't know.
And then, all of a sudden, a breathtaking moment: the clouds lifted, and we experienced the Golden Hour, that moment of magic light that precedes the sunset! The children were dressed for partying among the sheep. It was unique, we thoroughly enjoyed it.
Discover the festive collection