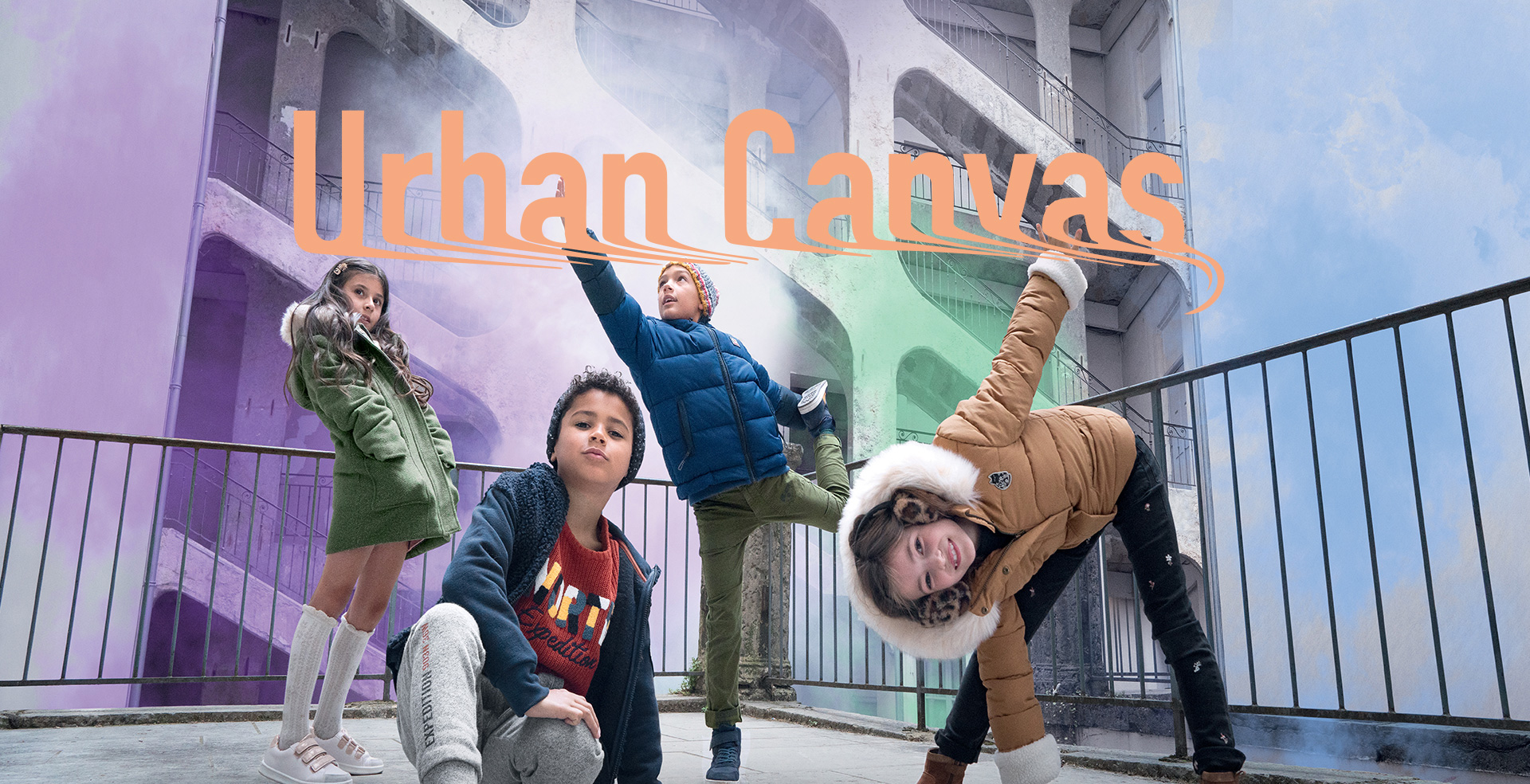 Édition #007
DISCOVER THE FILM
Discover the adventures of Lény, Mila, Esteban and Eleïssa, children of our customers.
« The city is like one big (re)creation area. ».
Esteban, 8 years old.
A few weeks ago, Eleïssa, Leny, Mila and Esteban, children of our customers, had an extraordinary experience in this cradle of creativity, otherwise known as the city. If you want to follow them, they'll take you to Lyon!
CHAPTER 01
Art & message
La Croix Rousse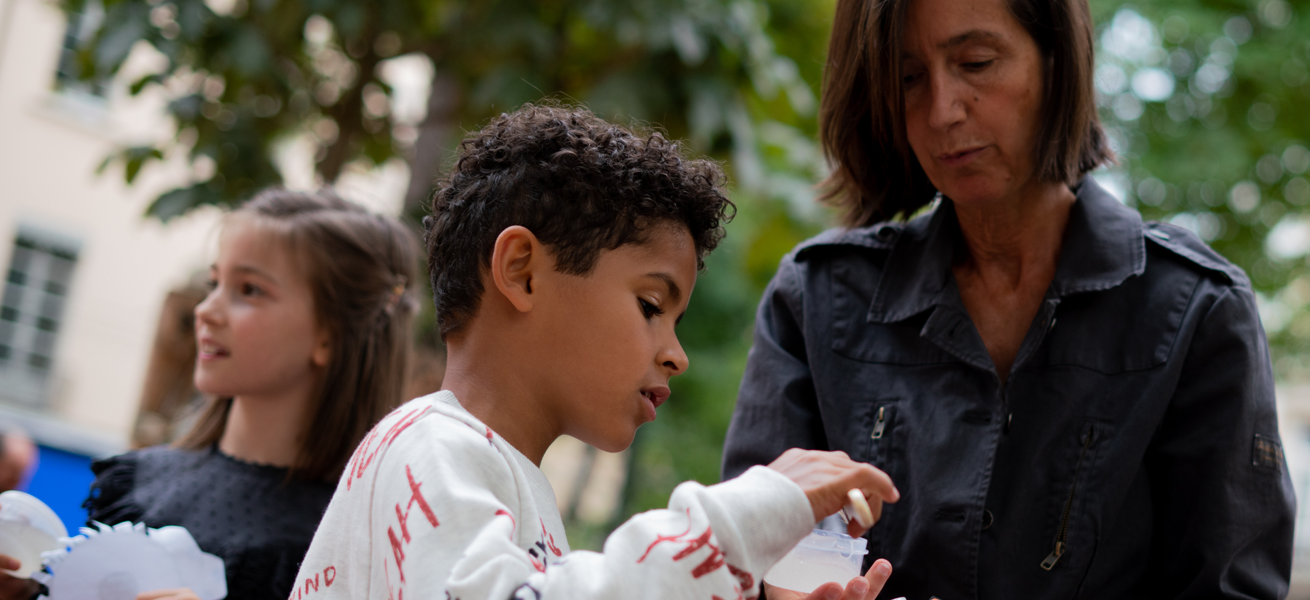 « Caroline adds color and poetry to the city. »
Esteban, 8 years old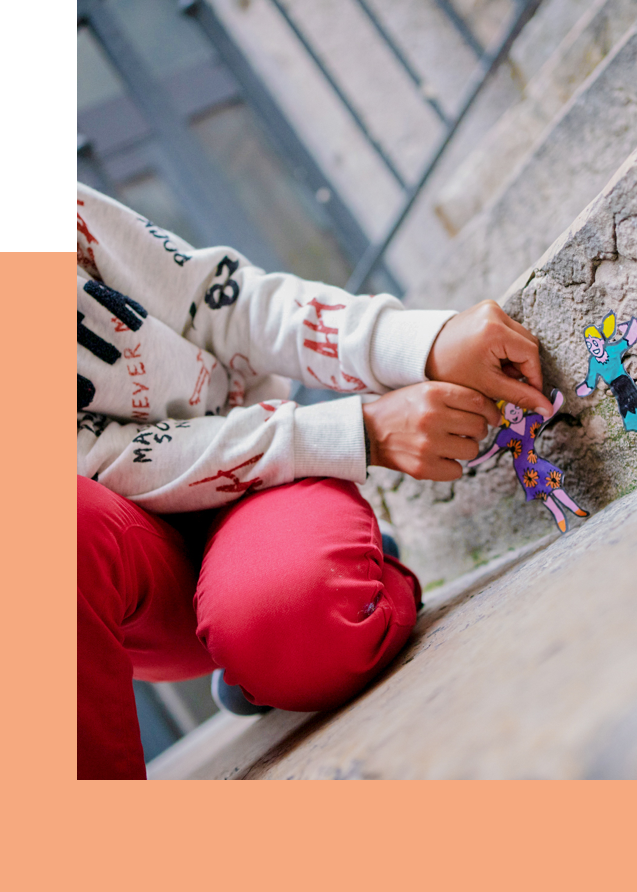 First adventure: Caroline, whose street artist name is CAL.
(instagram : @cal_dessins_and_co).
As Lény says so well, "Caroline brings joy to the city." CAL re-enchants the city of Lyon through her creations.
To get attention and make passersby smile, the four children left their trace in the city through a medley of children in their own image. CAL's creations are designed to be temporary and biodegradable (example: she makes her own glue from potato starch).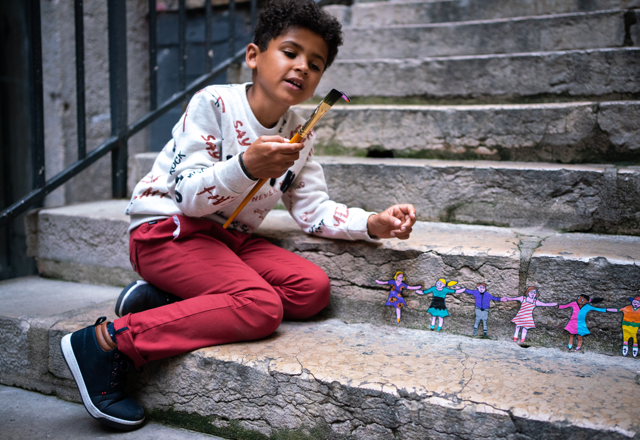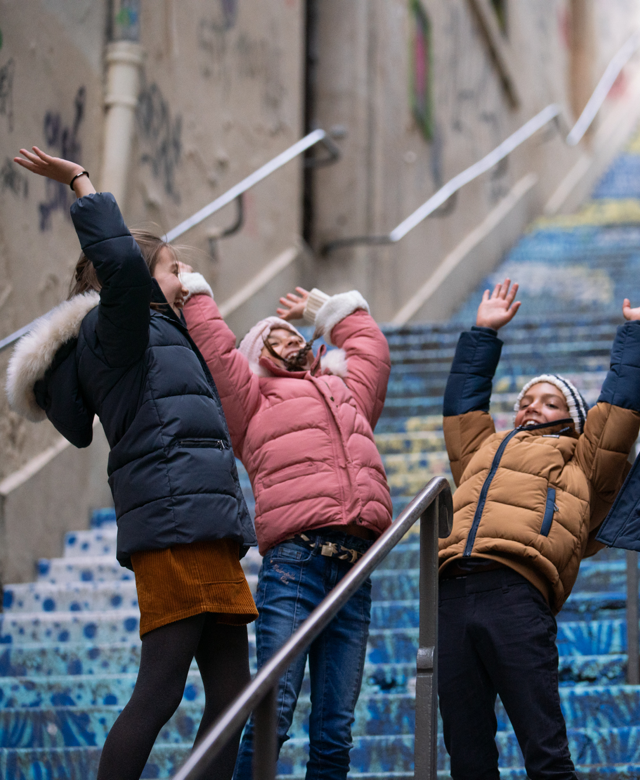 chapter 02
Urban Scene
The banks of the Saône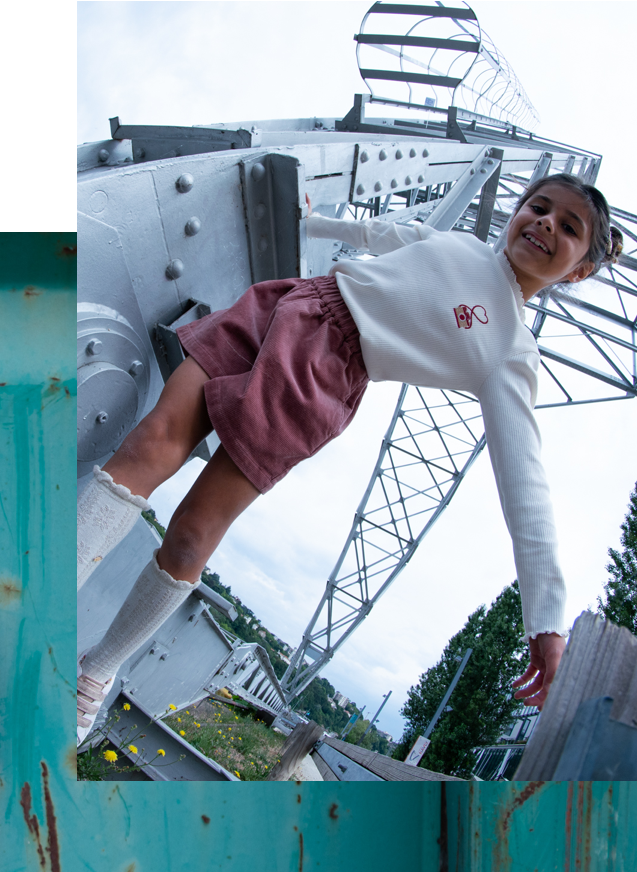 Second adventure: Véronique, director of a dance school in Lyon (@academia_les_studios sur Instagram) was the official choreographer for the week. With her help, they turned the banks of the Saône into a huge dance floor.
And 1, 2, 3...!
The smallest bench was ideal for a dance step, the first staircase we happened upon became the setting of an improvised choreography.
And then, several times, the roles were reversed and it was up to the kids to teach their choreographer the most current TikTok dances. Magic!
chapter 03
Urban movement
Raymond Barre Footbridge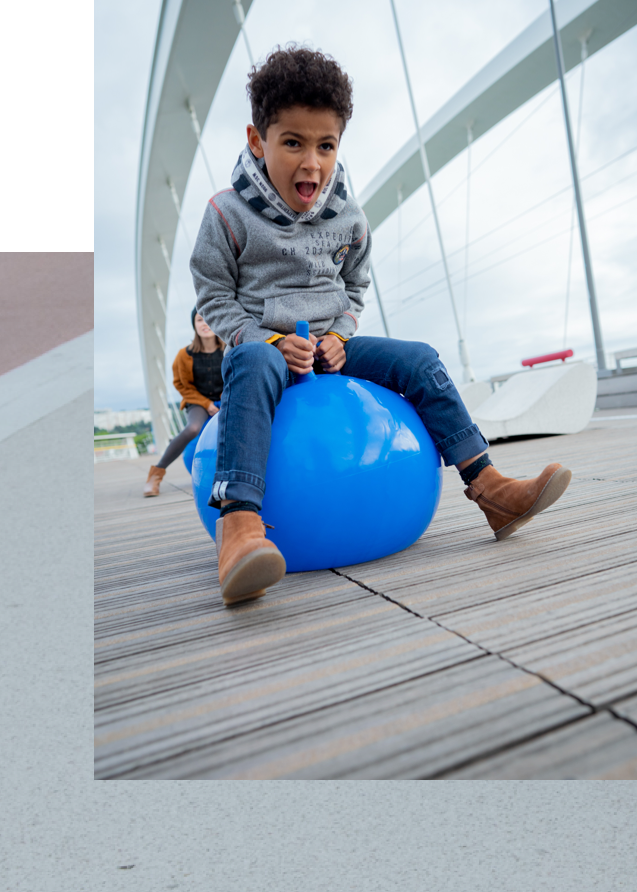 Time for a challenge!
We issued a challenge to our four kids: to get from point A to point B without walking! New ways of getting around were invented.
We didn't have to tell them twice…they had already taken off doing cartwheels, leapfrogging, riding on their mums' shoulders, doing the moon-walk… "We laughed so hard and never got bored!"