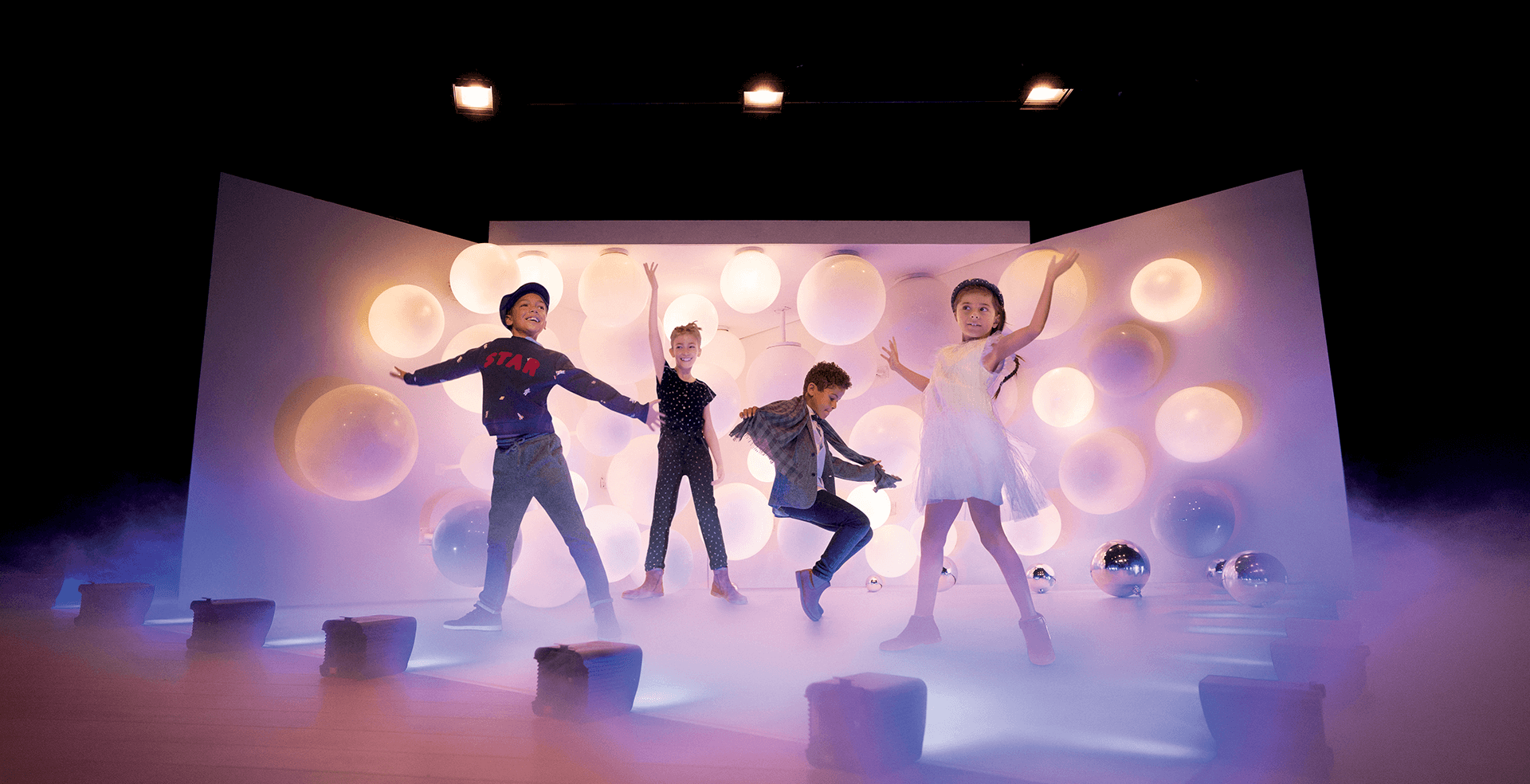 Edition #008
Out of
this world
découvrir le film
Let's discover the adventure of Lény, Mila, Esteban and Eleïssa,
children of our customers
Make some space and
join in the dance!
With their imaginations fired up after exploring the streets of Lyon, Eleïssa, Mila, Esteban and Lény, our four winter kids, were hyper-motivated, ready to give everything for the shoooow!

Shove back the furniture, make some space, and let's get moving...
It's time for some out-of-this-world parties!
chapter 01
Cosmic Dance
Quartier des Confluences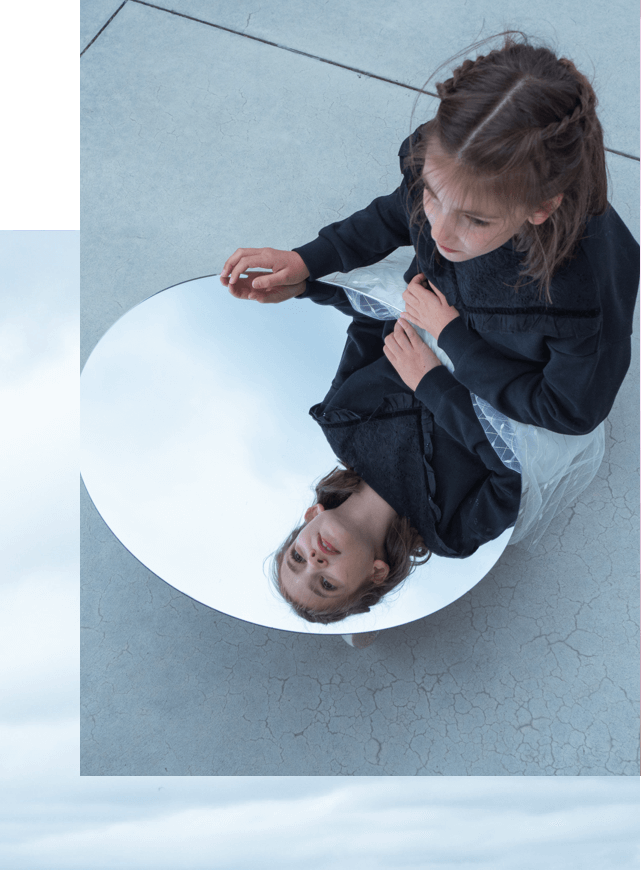 In smart bow ties and star-studded dresses, our four kids warmed up... and then it was time to meet their choreographer and official coach: Veronique!! With her help, our band of prodigies rehearsed a selection of pieces.
"At first it was just anything, the positions were weird, so Veronique helped us to understand the steps." Mila

Their movements were getting bigger and bigger and we were amazed as we watched them, gaining more and more confidence in them.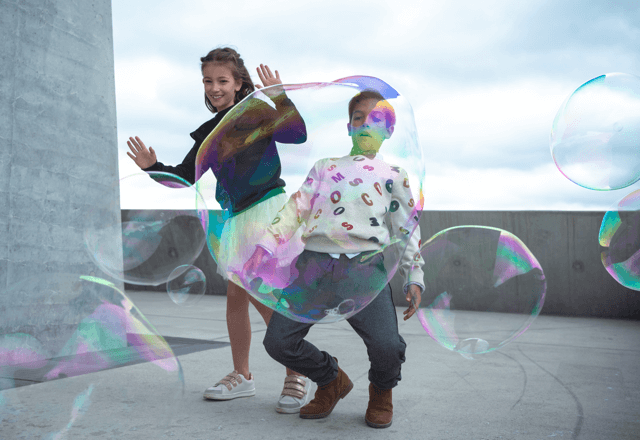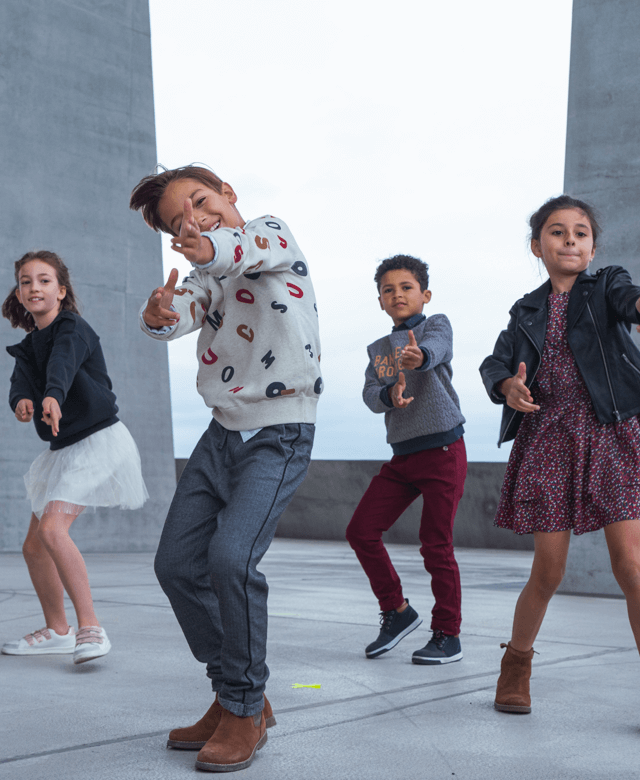 chapter 02
Infinite Space
Théâtre de la Petite Rue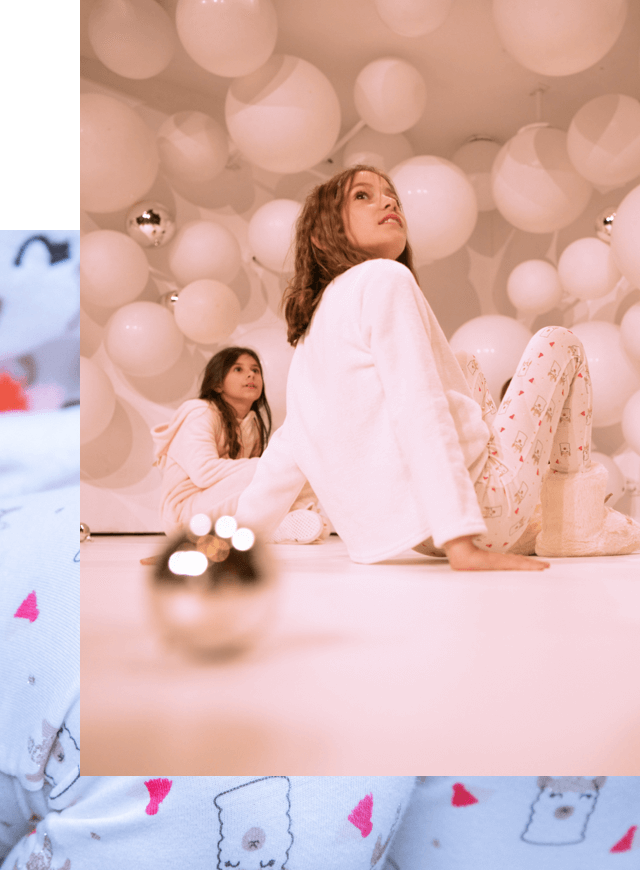 The choreography was okay, they had it under control!
Now they needed a set to make it even more wow!
And for that, we had Philippe.
Philippe? "Philippe, he's a... senator! Er, no, a sce.no.gra.pher."
Esteban
Wahooooo
And it was all laid-back, in pyjamas, like rock stars in their bathrobes, that our four children landed in his little theatre. The suspense was terrific, because hiding just behind this door was what the children were waiting to see... the stage set that Philippe, a scenographer by trade, had designed just for them!

"Philippe had made a whole room for us. When he showed us the set, that's when we thought, WOW." Eleïssa.
chapter 03
Galactic Show
Théâtre de la Petite Rue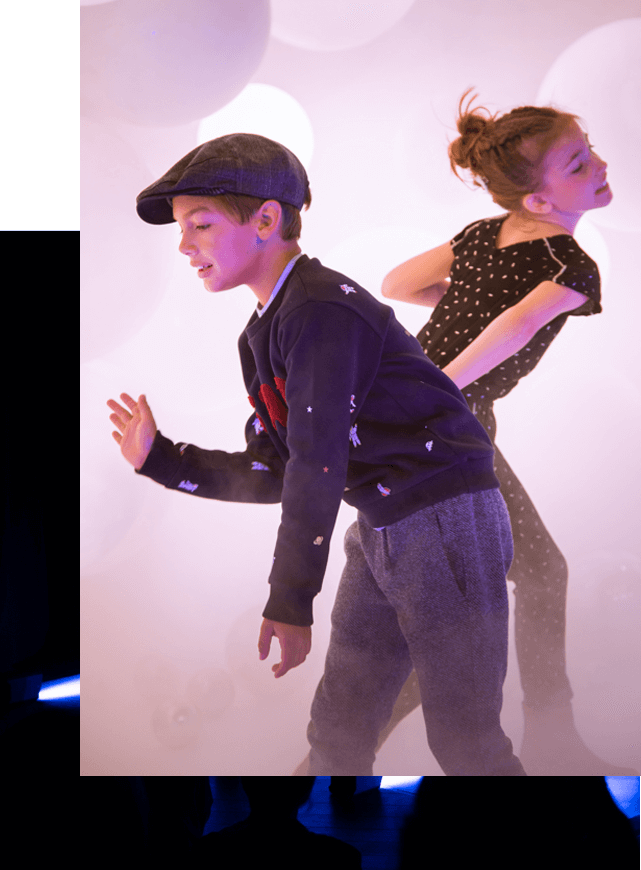 "We'd been working for four days, and finally it was time..."
The audience was so excited.
Silence fell.
The first notes of music rang out.
There we were, on stage.
The interplanetary extravaganza could begin!!
AND OUR LITTLE ONES HAVE A RIGHT TO PARTY OUTFITS TOO, JUST LIKE OUR OLDER KIDS