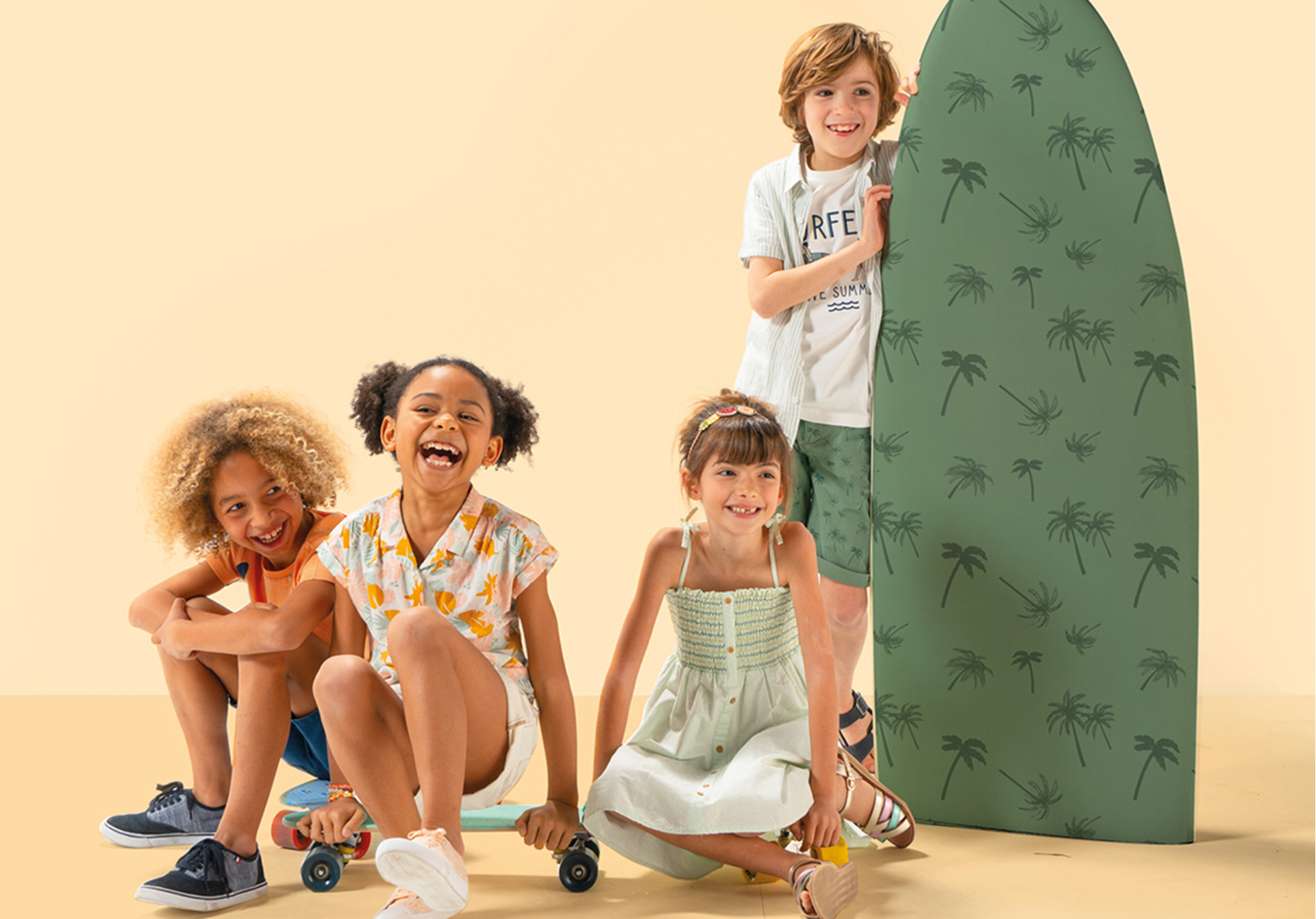 COLOUR & ME
Let Mila, Leoh, Camille and Mélina's imagination take you on a journey through an ideal summer! And, like them, play with the prints our talented graphic designers have created for our collections.
It's summer and the sunshine is flooding into our kids' wardrobes!
Find out which are our favourite pieces in these pictures!
THE SWIMWEAR COLLECTION
Swimsuit, anti-UV tops, flip-flops and sunglasses: our kids are certainly going to look their best in the water!

The UV textile that we use for our UV resistant t-shirts and swimsuits has a UPF (Ultraviolet Protection Factor) rating of over 50.
These products provide a very good level of sun protection.
Even when they are wet, the materials block 98% of UVB and 95% of UVA rays. This allows you to avoid using sunscreen, which is very harmful to the oceans.

OUR SWIMMING TRUNKS ARE QUICK-DRYING, YOU'LL BE DRY IN NO TIME
What's on trend this summer? Fluorescent colours, all-over, colour block or just a touch for added zing.