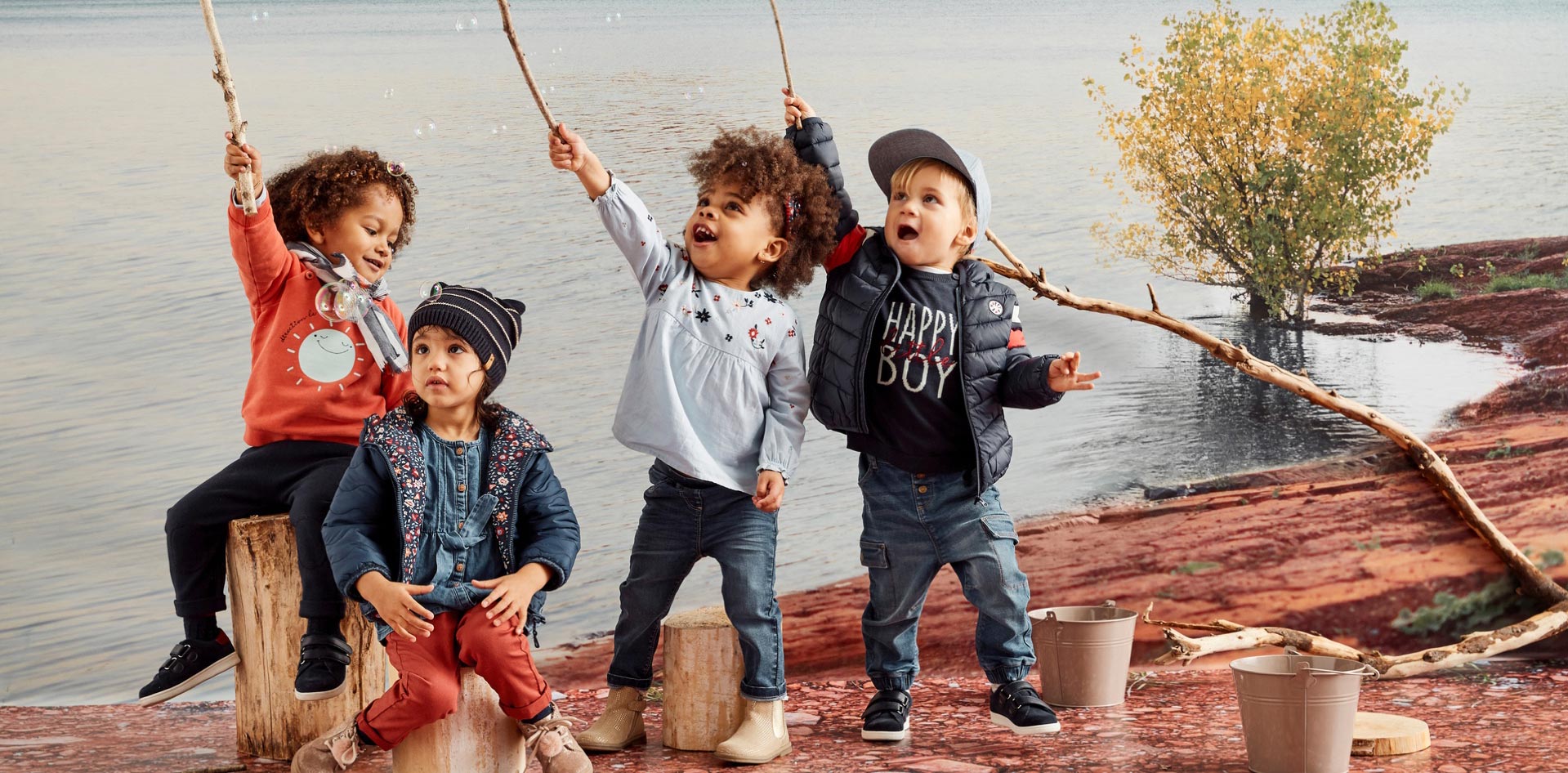 New Spring-Summer
2020 collection
From €3.99
To let a little sunshine into our babies' wardrobes, we have opted for bright colours and watercolour designs. We have romantic flowers for baby girls and have revisited striped designs for baby boys.
Whether it's t-shirts, delightfully soft sweatshirts, jeans, trousers, summer dresses, or dungarees, we have chosen soft materials, developed comfortable cuts that offer great freedom of movement, and put all our efforts into offering you pieces that are easy to put on.

And because, in addition to comfort, we are keen to design products that are ever more responsibly produced: all our t-shirts are made of organic cotton, all our denim products are lesswater* and the fillings of our lightweight padded jackets are made of recycled polyester fibres.

We've finished off our babies' outfits with a lightweight padded jacket, 'first steps' booties and a little scarf that will make all the difference! And that's it - babies all ready to welcome spring!
*less water used in production