DUNGAREES

WANT TO SHARE SOME CREATIVITY AND FUN WITH YOUR KIDS?

HERE'S THE EDITION #009 DUNGAREE PATTERN!
For each pair of dungarees made, the Tape à l'oeil Foundation will donate €5 to A BRAS CADABRA, the association which works, through its network of volunteer tailors, with premature babies.
WE TELL YOU EVERYTHING BELOW!
Laura, Alyah, Jules and Leo, our 4 kids in Edition #009, 
wanted a COMFORTABLE garment, something LONG LASTING,
to fit girls as well as boys and that was so BEAUTIFUL they would all want to wear it
(of course!).
Pretty soon, the idea of dungarees came up.
Ann, a designer at Tape à l'oeil, listened to their ideas and what they wanted and designed a pattern for them.
And off they went to create their dream dungarees.
"We came up with the idea of dungarees, and we wanted them to fit both girls 
and boys!" 
Laura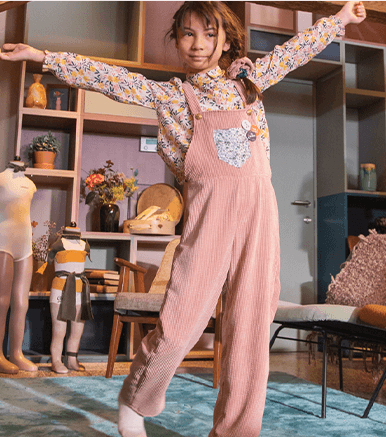 "We wanted a solid, comfortable, supple, 
long-lasting garment that was ... well ... nice and normal!!" 
Julius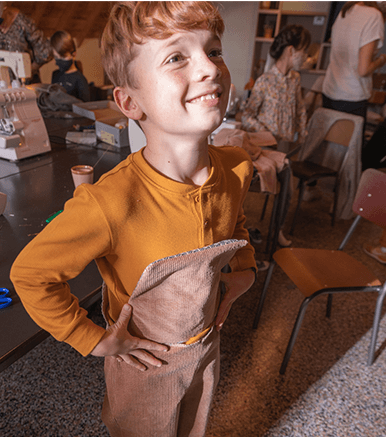 Under the watchful eye and with attentive help from an adult, kids can participate in all stages of making the garments.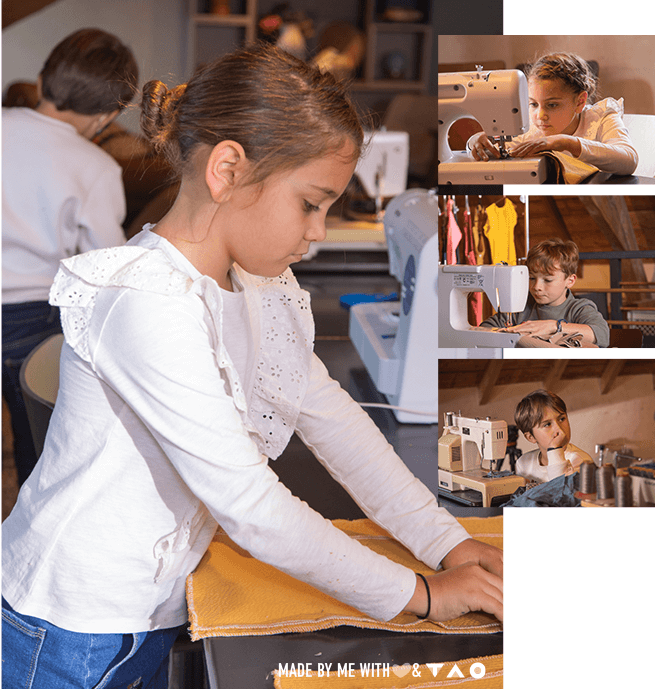 Sewing with your kids is fun,
educational and rewarding.
A way of sharing quality time with them!
We recommend it :)

The overalls tutorial
MADE BY ME WITH

& TAO

A pattern is a big piece of paper that tells you what to do.
A pattern is like a boss, actually. Leo


For each pair of dungarees made before 31 March 2021, the Tape à l'oeil foundation will donate €5 to the A BRAS CADABRA association, which works, using its network of volunteer seamstresses, to help premature babies. They make clothes and accessories specific to their needs in an attempt to ease their daily life and that of their parents.
So share pictures of your achievements on Instagram with the hashtag #mademymewith (emojicoeur) andtao