Summer Collection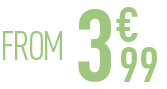 It's the spirit of freedom, and we'll take you out dancing in the sun!
Are you coming? Our summer 2019 collection includes pieces that are a nod to the 50th anniversary of Woodstock: flowered seventies prints, vintage graphics and oversized retro shapes.

But also a Coolifornia style with fluorescent details, swimwear and colourful caps. We want the values of peace and love embodied in the legendary gathering that was Woodstock to accompany our spotlight on Morgann, 7 years old, an extraordinary talent, who radiates sunshine simply by living an ordinary life.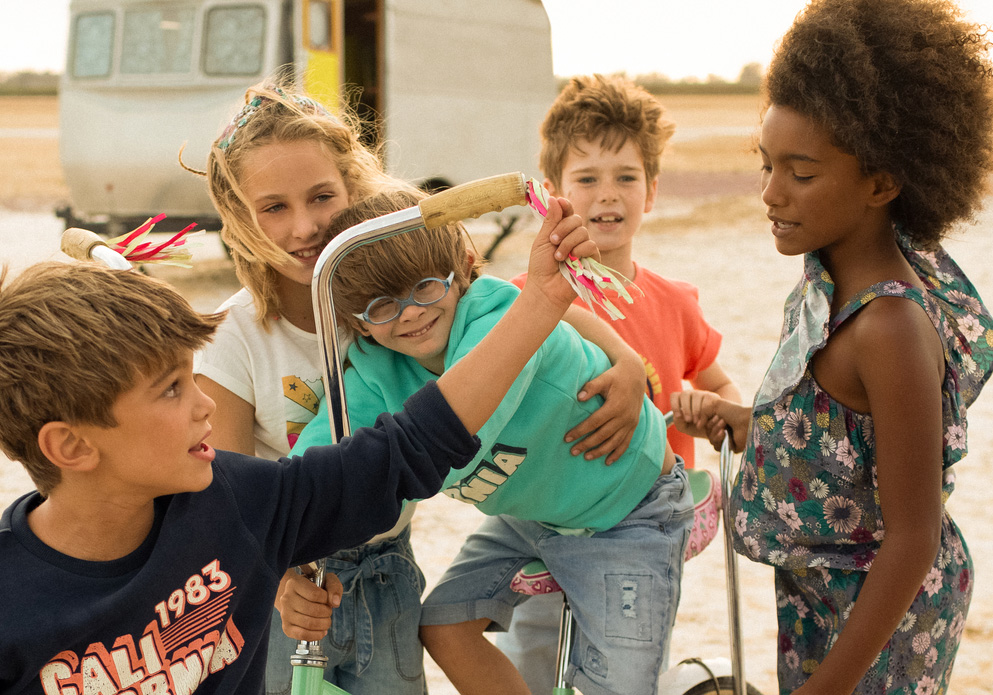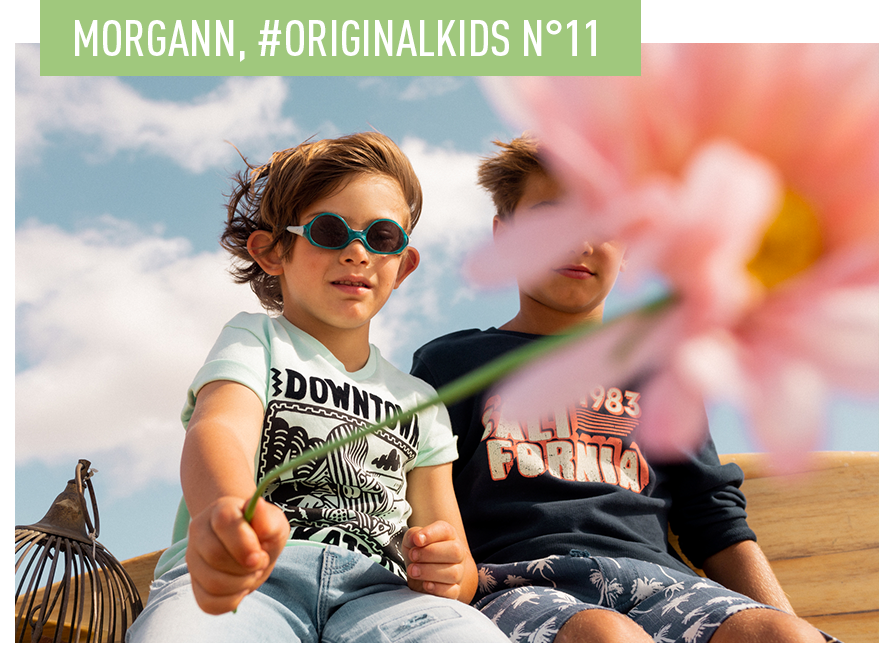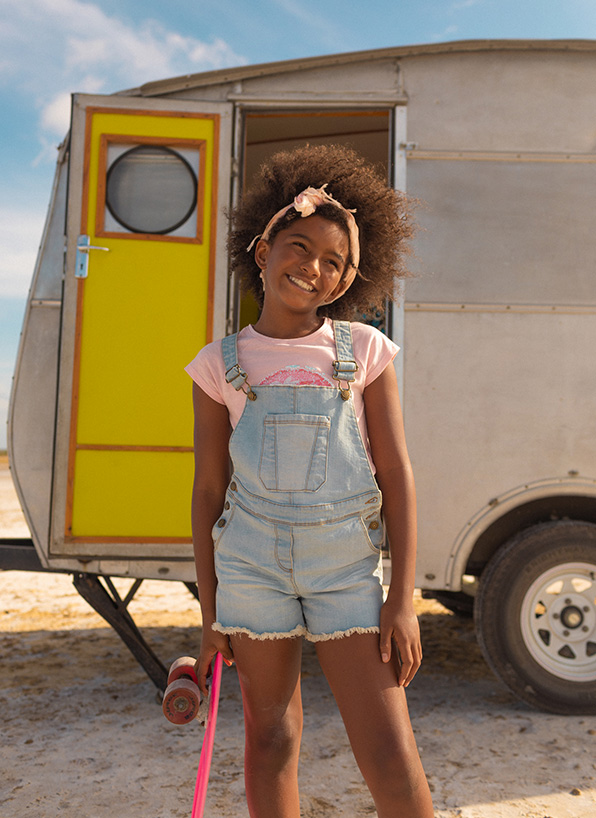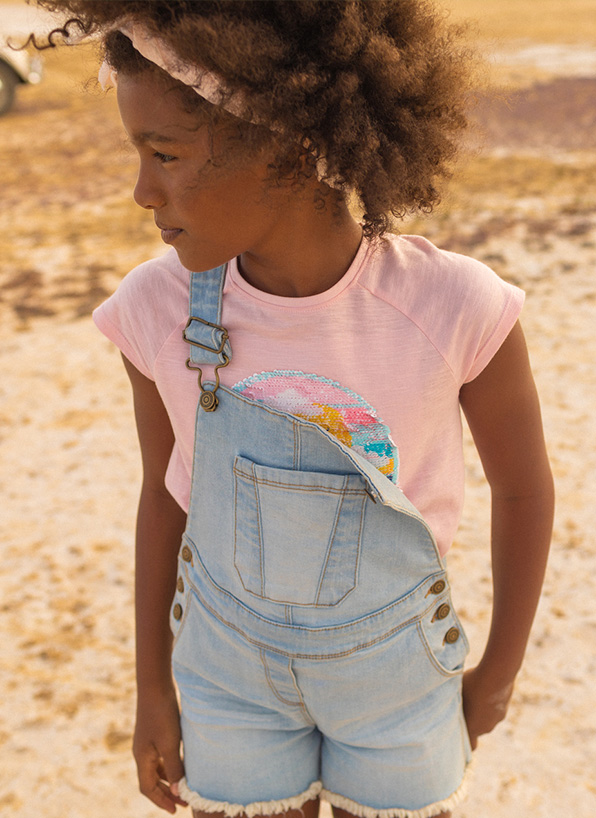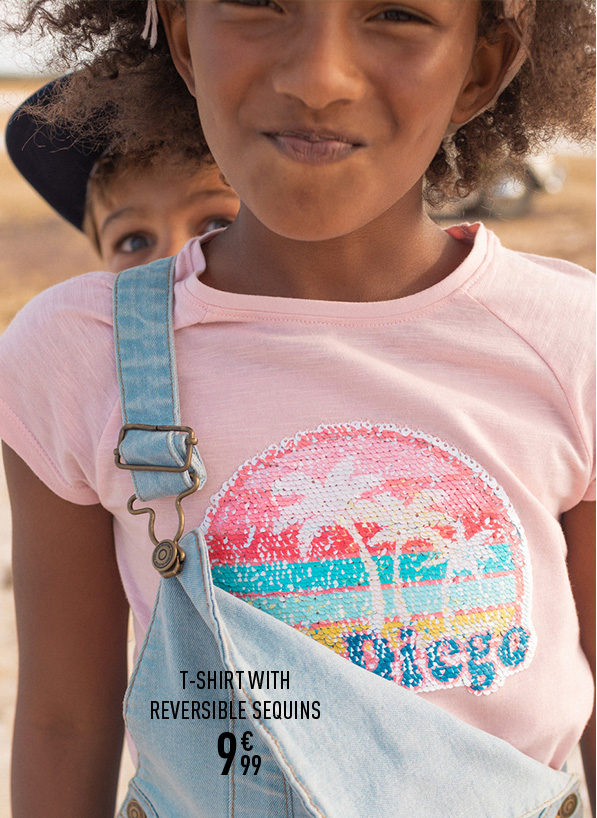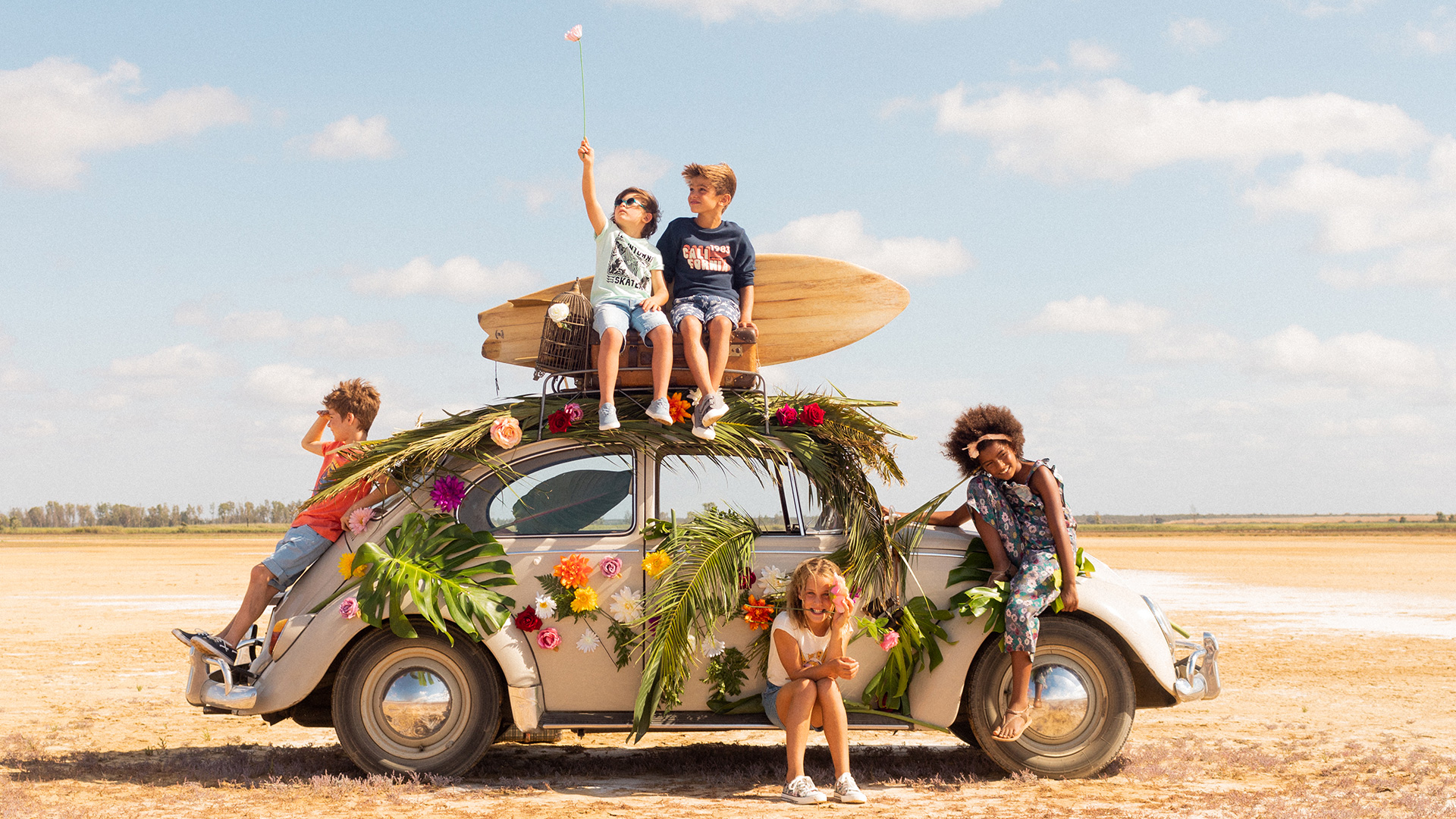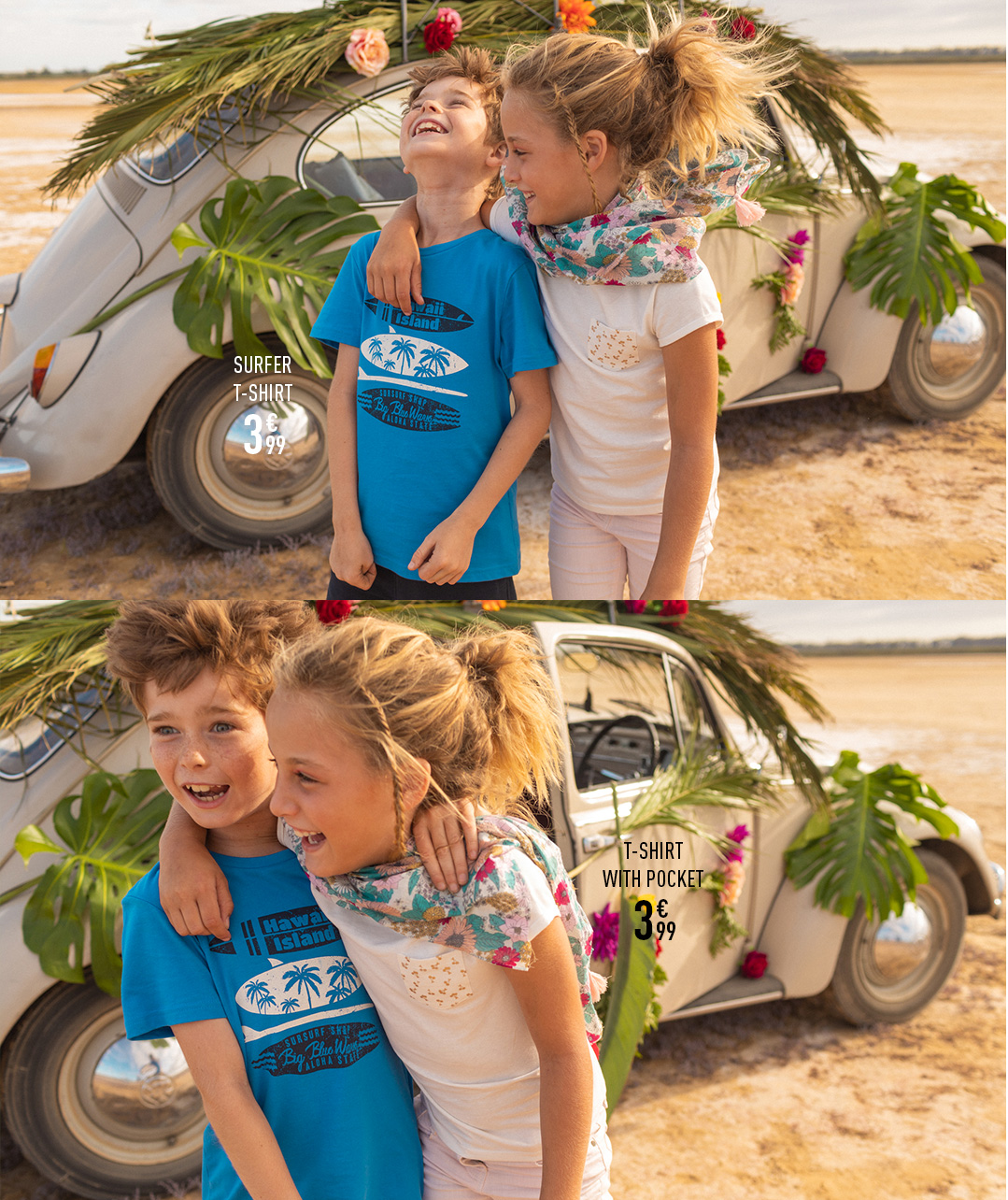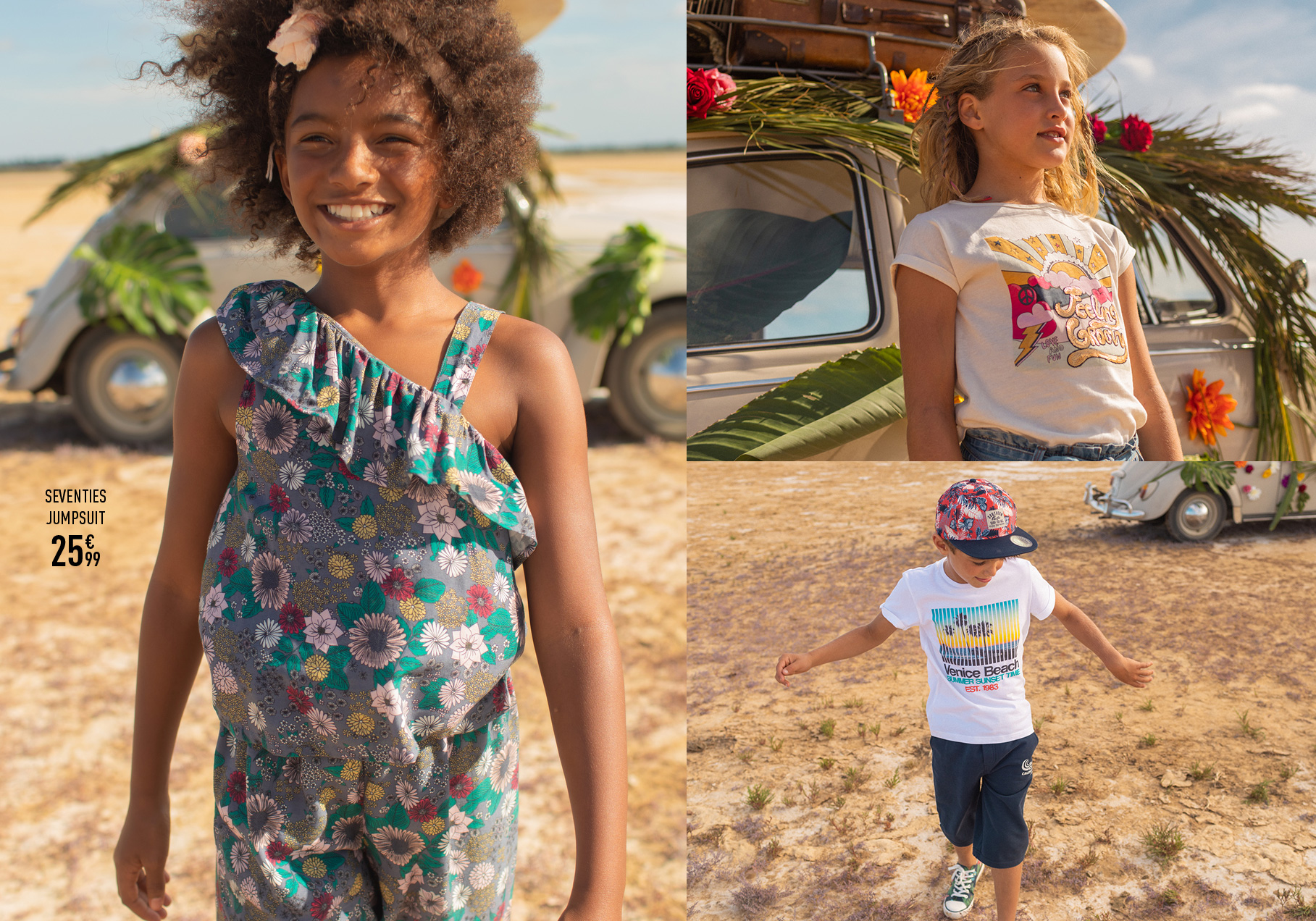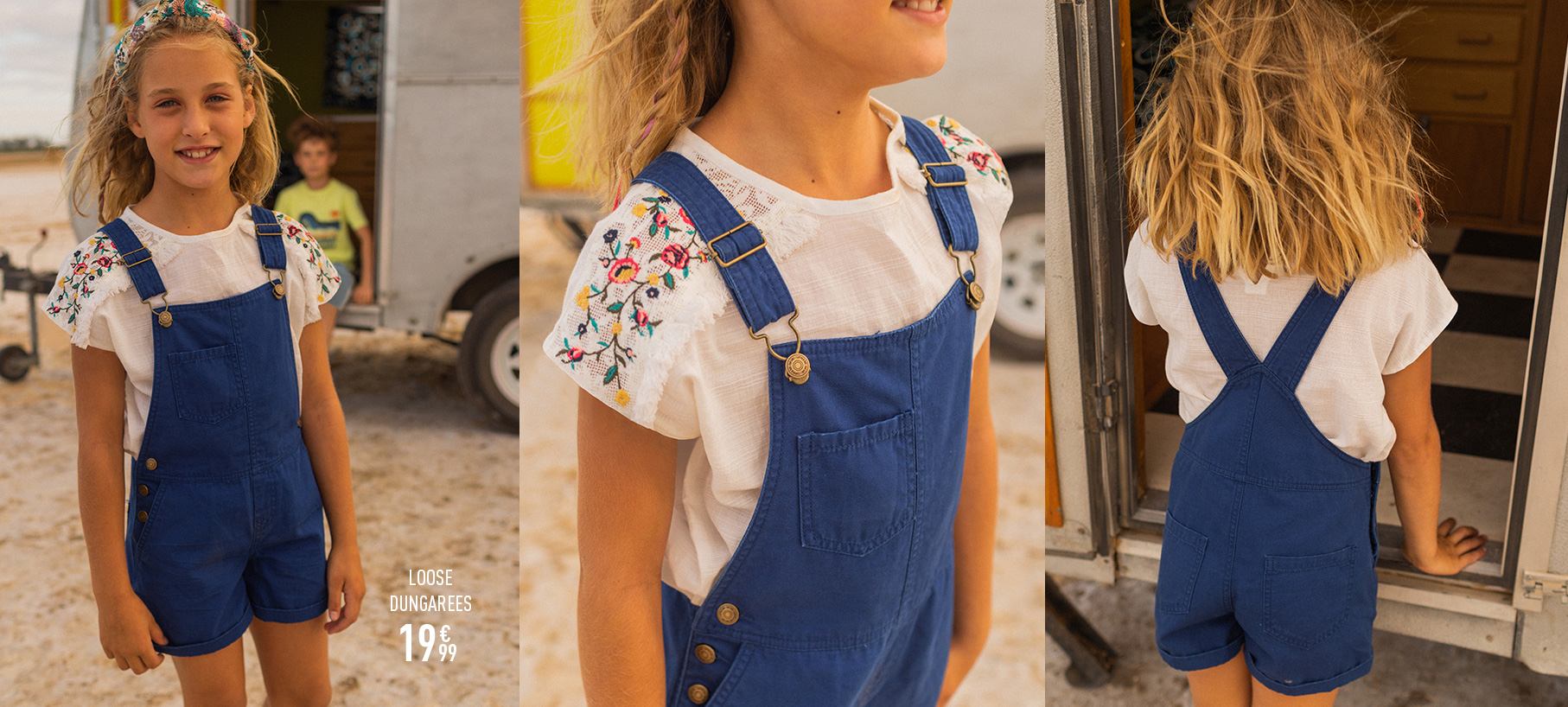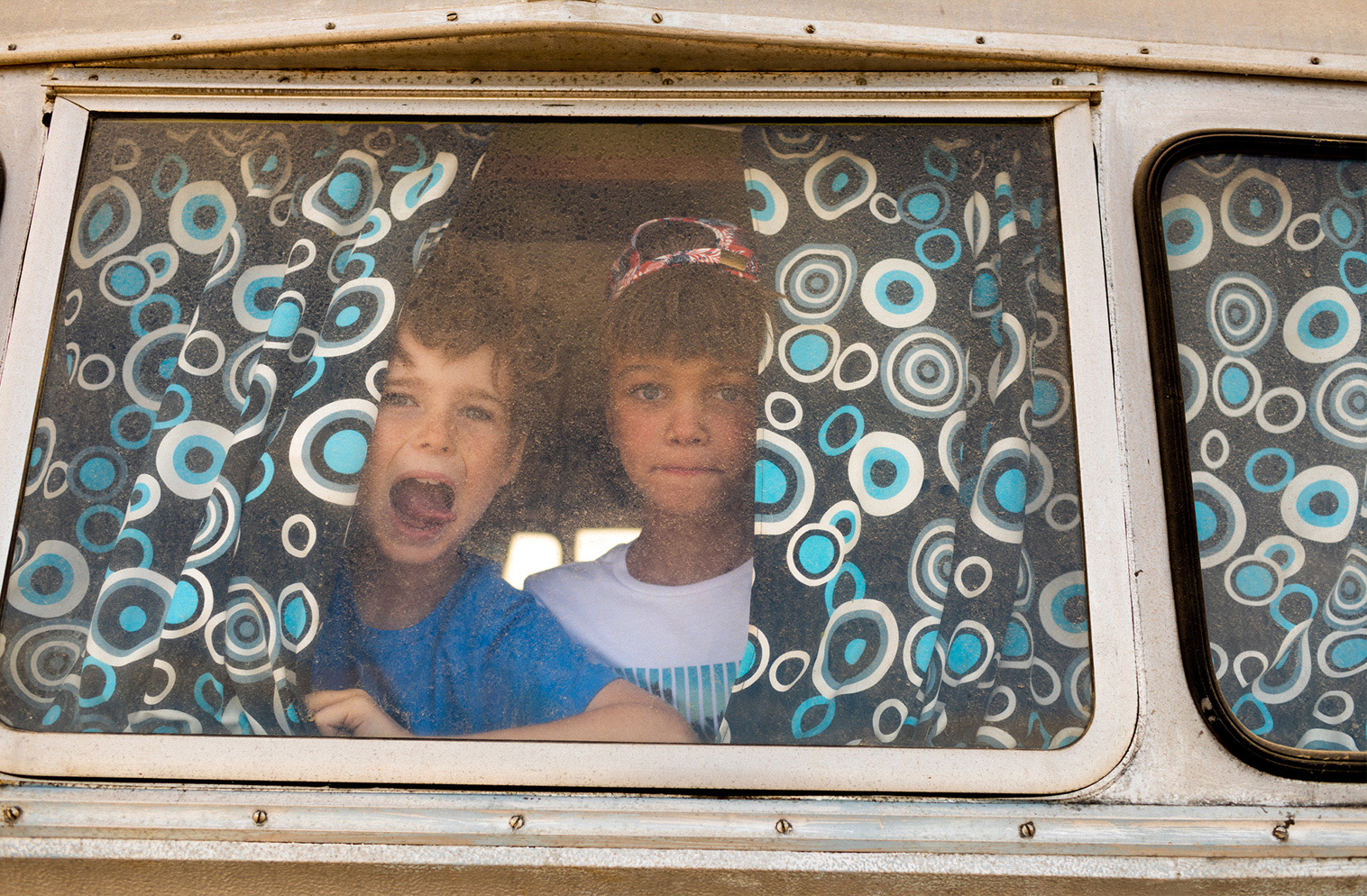 Focus on swimwear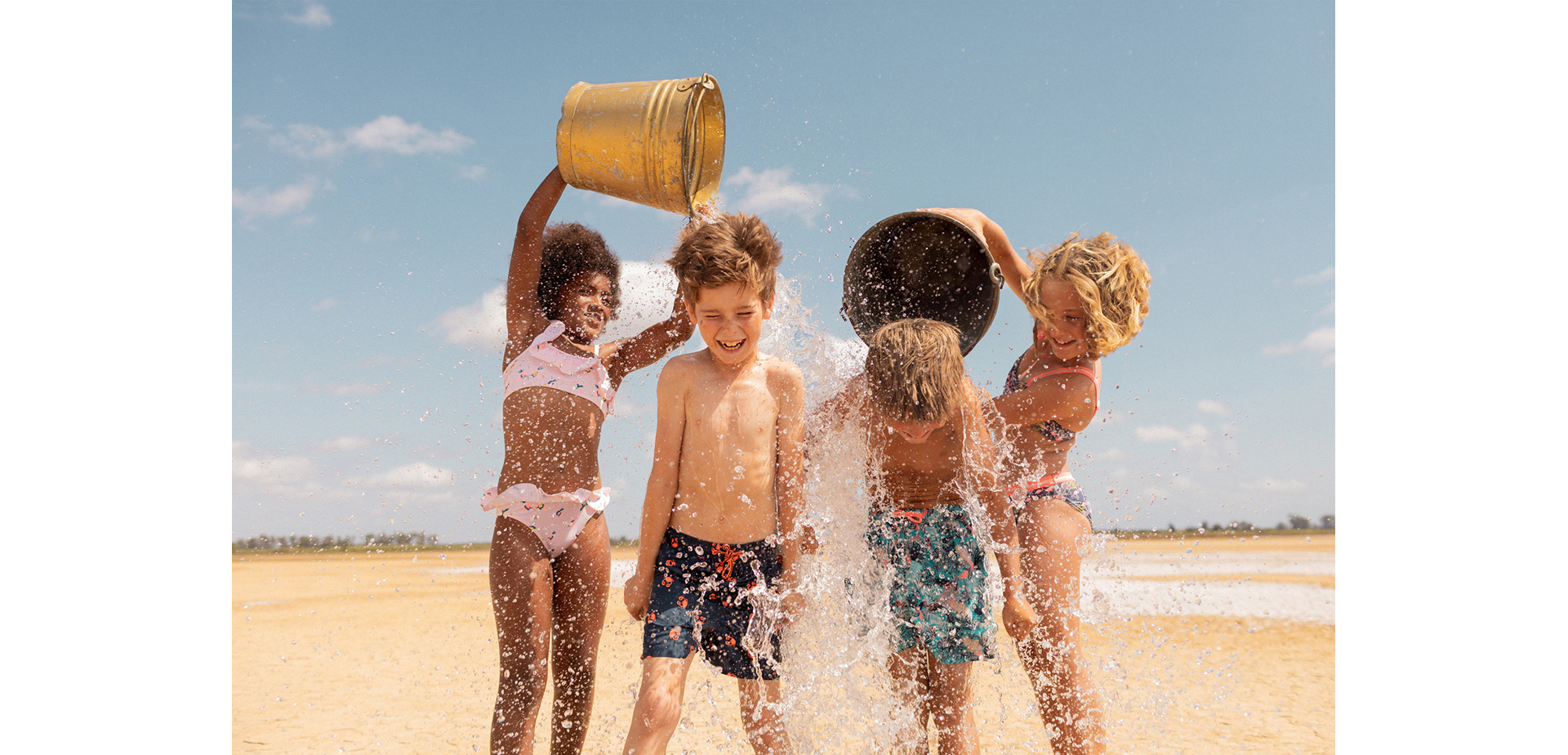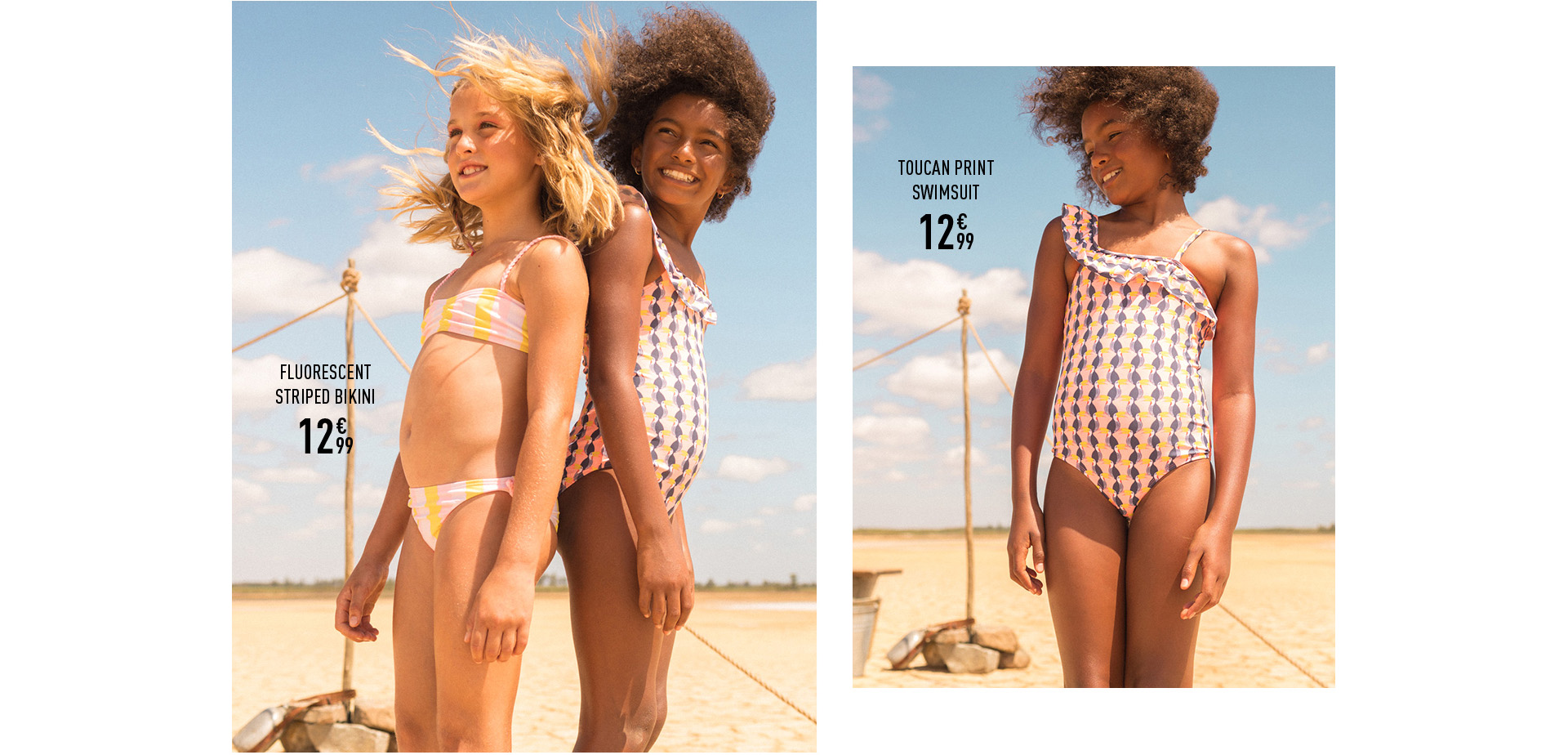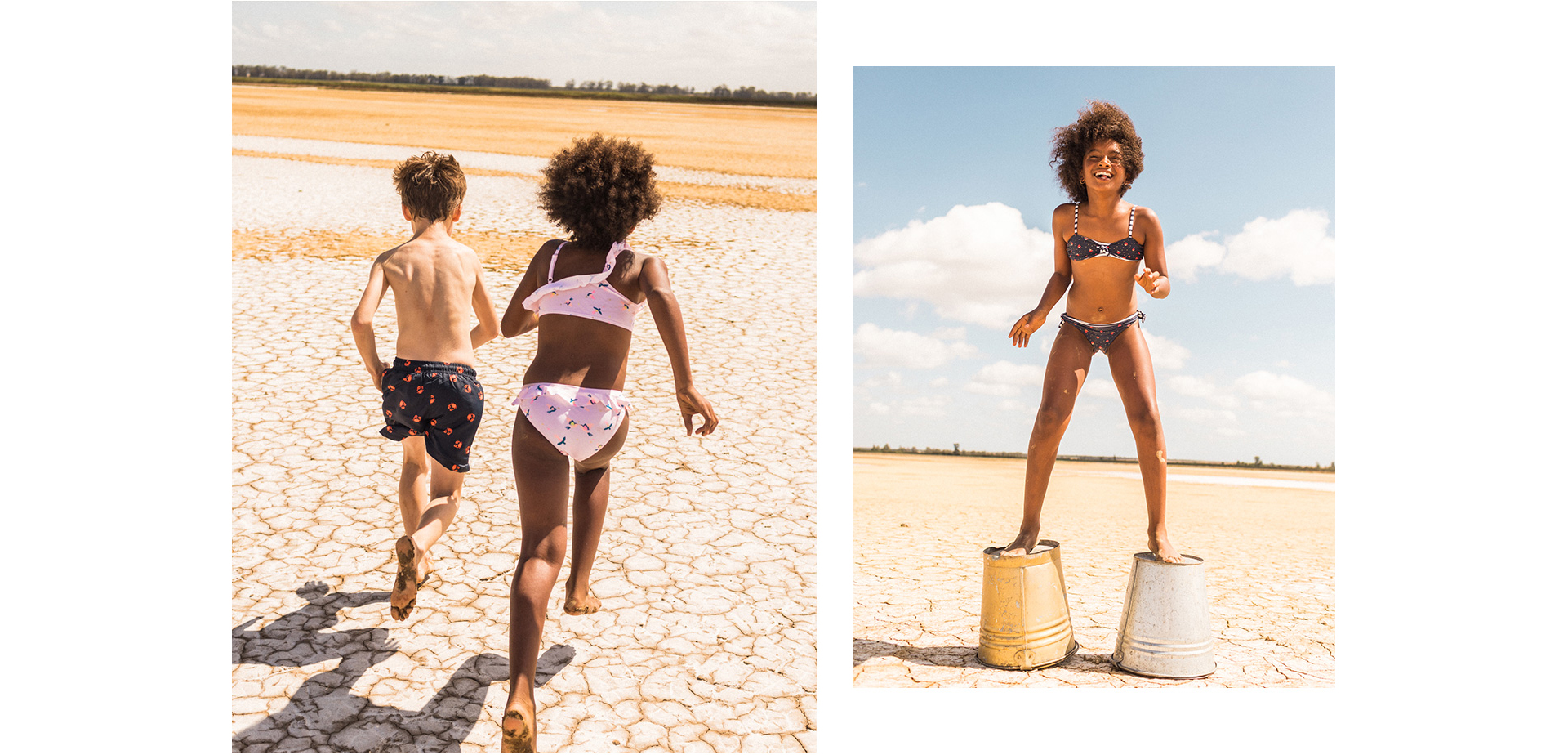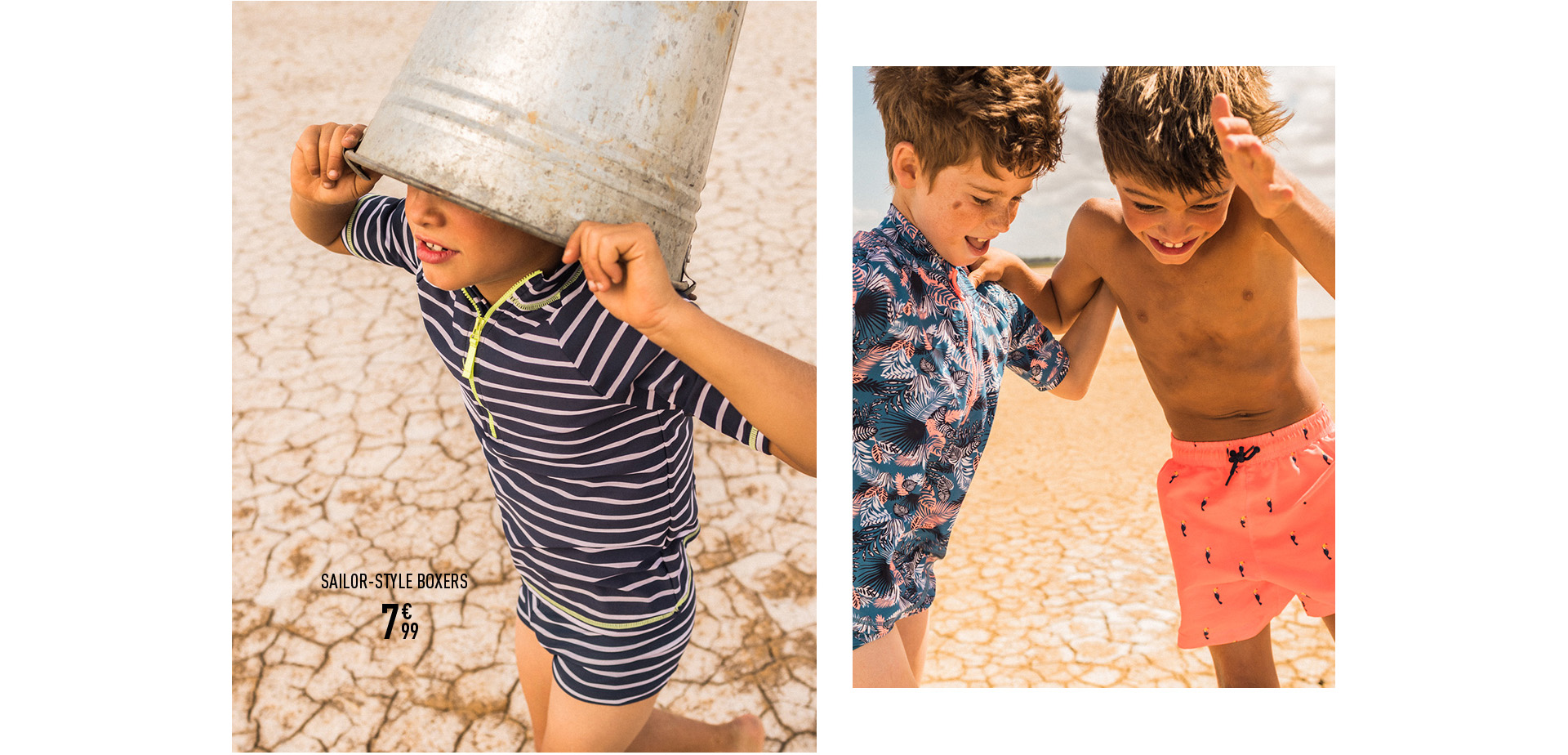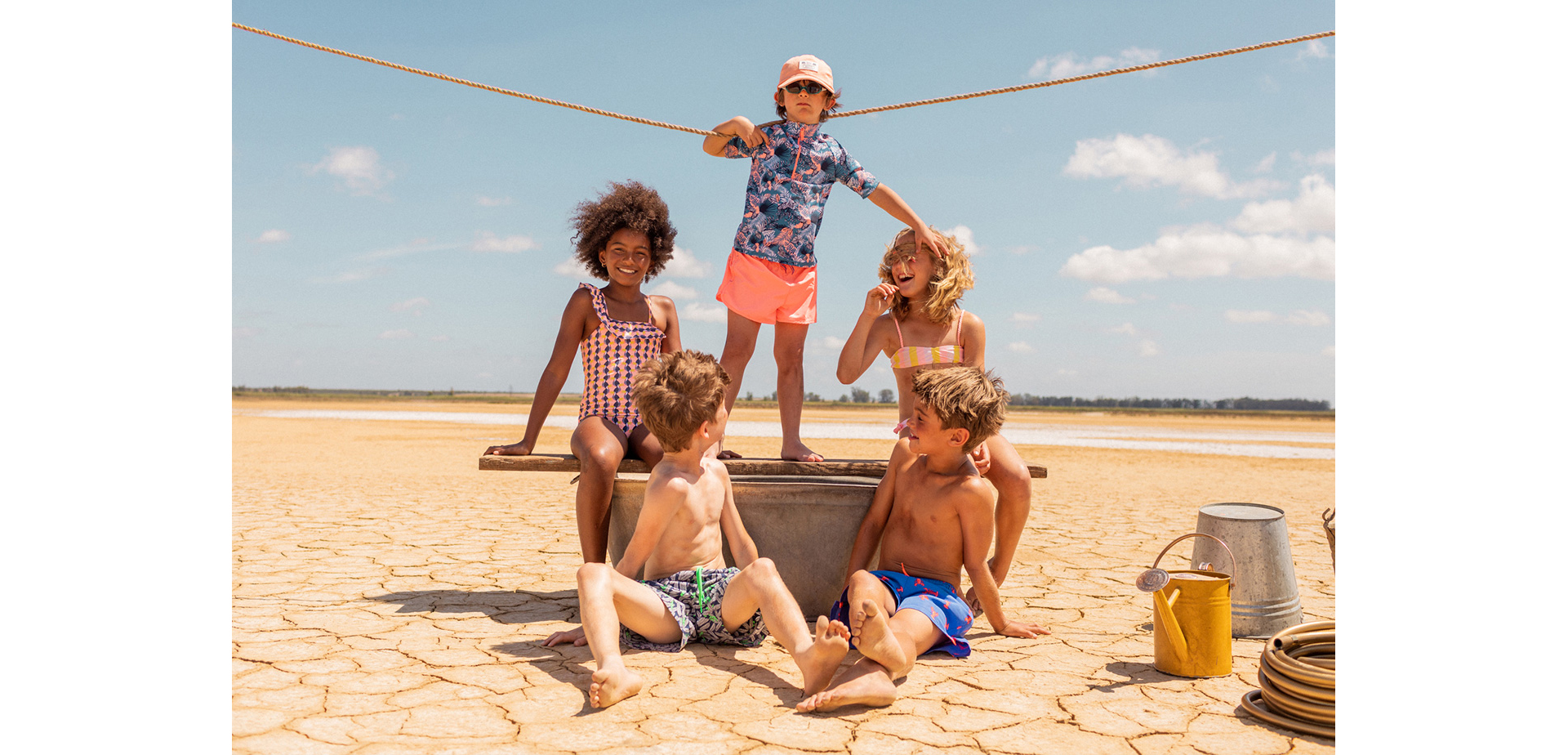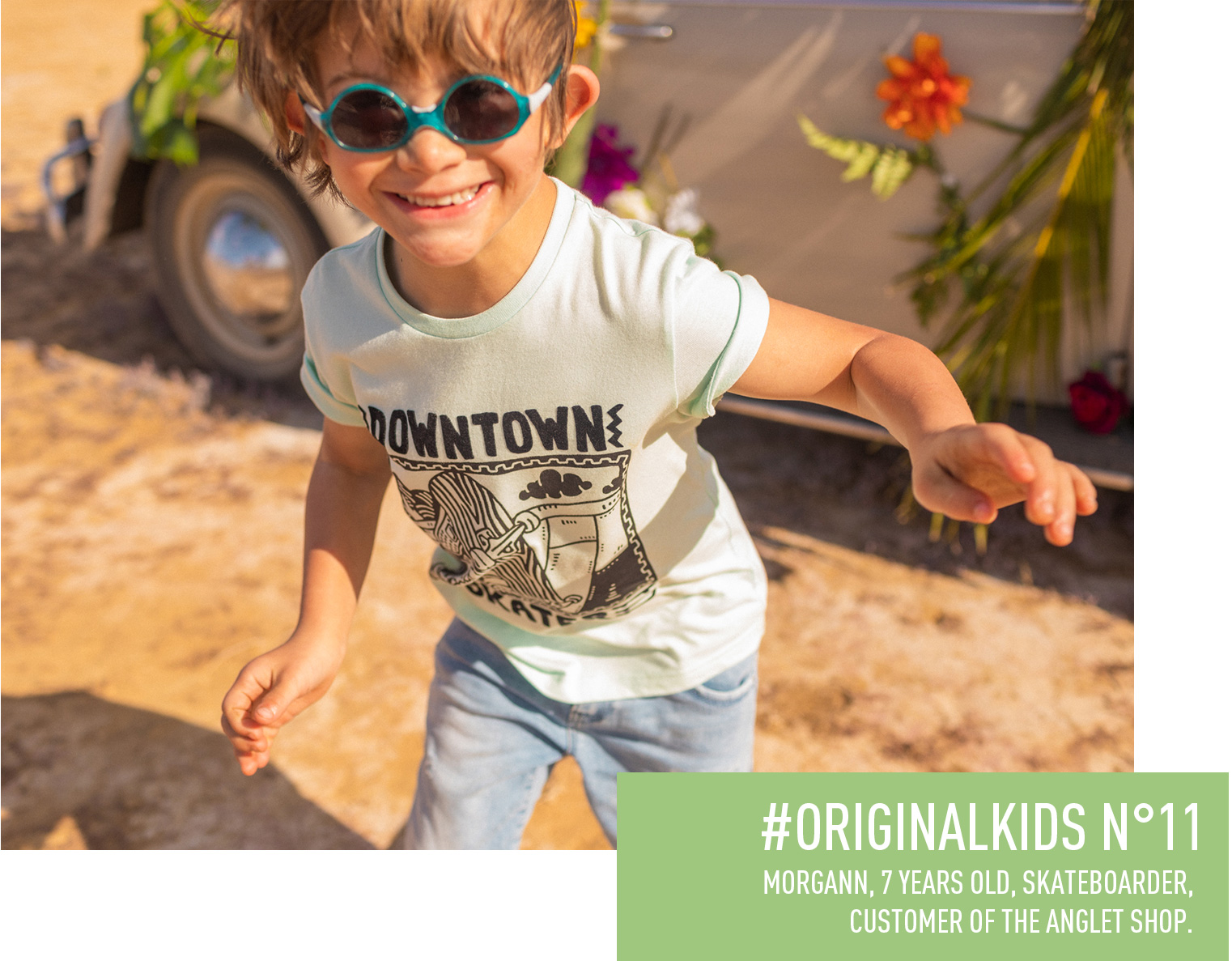 « A good rabbit never gives up. »

Morgann has developed his skateboarding skills alongside his father over the past four years, and it's his favourite sport.

Since he began, and even when he falls, he never gives up. He always picks himself up, without crying.
He is an incredible boy, full of strength and courage, a living example for his family.

His determination and ambition in skateboarding are allowing him to increase his self-confidence and prove to himself that he can succeed in doing things alone, both in this sport and in his daily life.
His parents help and support him with great love and appreciation in everything he undertakes.

Concerned about the happiness of others and overflowing with love, later on, Morgann would love to help people and be a lifeguard.
Discover his talent
Like Morgann's parents, come and tell us about the talent of your Original Kid.
Tell us now