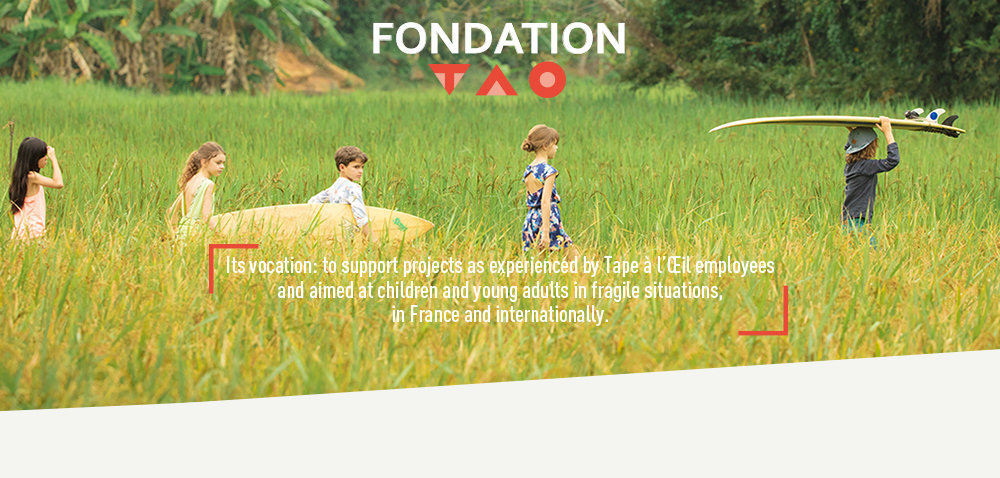 ACTIONS AND ACTORS
Our Foundation supports the generosity of our teams in concrete actions for the benefit of the world's children.
These actions cover the three founding and necessary approaches to revealing a child's talent.
The TAO Foundation in 2018: benefits 3846 children
Doing and Moving Ahead Together
Come present your actions where our employees
can participate.
CONTACT :
Gaëlle Derbesse - gderbesse@t-a-o.com - President
Marie Playoust - mplayoust@t-a-o.com - Coordinator
24 avenue du Grand Cottignies
59290 Wasquehal

03 28 33 57 33
fondation@t-a-o.com