OUR PARTNER 
BRANDS
At Tape à l'Œil, our #BoostTalent project is our chance to develop everyone's talent so that we can shape tomorrow together.
So we decided to select and invite partner brands to offer you even more choice in our 0-16 years old fashion ranges.

These brands are benchmarks, emerging or innovative on the children's market and in tune with our values.
We fell in love with their expertise , their technology and their worlds .
We believe that these products will meet your needs: affordable fashion combined with quality products.
We are very proud to offer them to you and hope you will enjoy them as much as we do.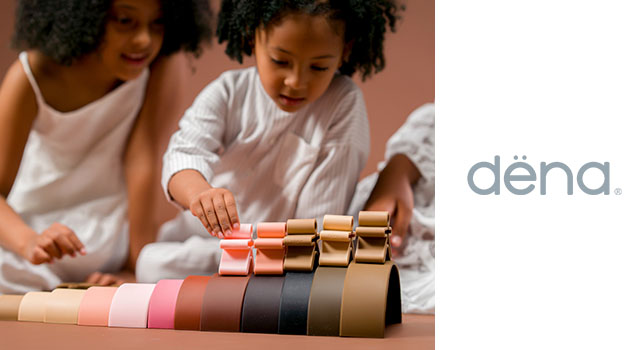 Why did we select this brand? Dëna makes simple toys that stimulate our kids' imagination and creativity.
What makes them so special? They are made of silicone (so they can be bitten and thrown about safely, unlike wooden toys) and are multi-functional: you can use them for making cakes! How amazing is that!



What do we love about them? The colours! Which make them toys that we like to see lying around in the living room!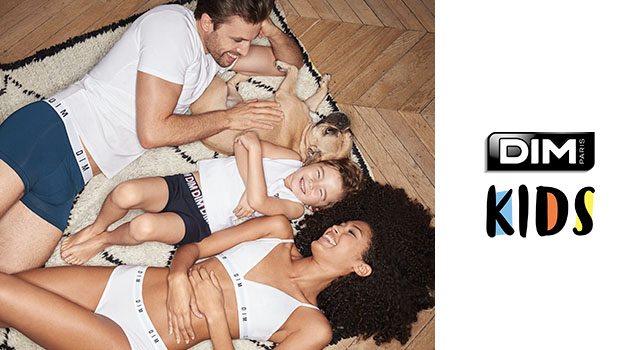 There are cult brands that have been used by all generations for decades! DIM is one of them.
DIM advocates freedom of body and mind, of movement and style. True to its original values, the brand has always worked for women's well-being through its iconic products.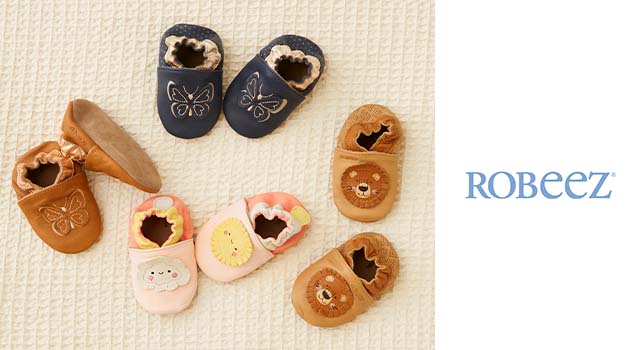 Robeez ®

is the leading French manufacturer of

soft-soled leather shoes and slippers

. Robeez® products are known for their

durability, comfort and design

. Take a look at the new French

vegetable-tanned leather

range which offers environmentally friendly slippers that are just as high qualitative and just as cute.



Our "Tape à l'Œil" favourite: Sandra created the Robeez® brand in 1994 by handcrafting a pair of soft, colourful leather shoes for her little boy, Robert. A lovely story of a young mum, the kind we like to hear and share.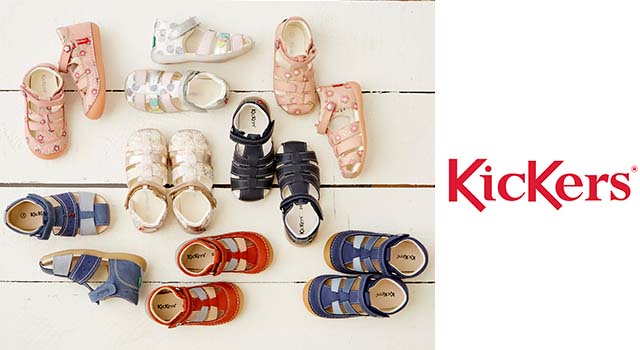 Kickers®

shoes have been been captivating children and adults with their style and expertise for over 50 years.
Colourful, authentic well-made shoes that are comfortable, easy to look after and offer freedom of movement. And the little detail that can't be ignored? The soles feature a green dot on the right and a red dot on the left to make it easier for youngsters to learn which is which.



Why we at Tape à l'Œil love them: In 1970, Daniel Raufast came across a poster for the musical 'Hair'. That was the trigger! He was inspired by the hippie trend and dreamed of creating shoes for the whole blue-jean generation. 50 years later, Kickers® is still aimed at a generation brimming with energy, which is exactly what we at Tape à l'œil are all about!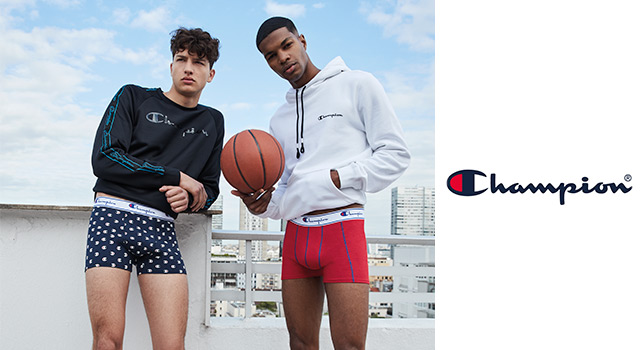 Historically, the supplier of the biggest basketball teams in the United States, Champion® has been a

must-have brand

in the

sportswear market

for 100 years.
Icons of American sportswear fashion, Champion® products combine

technicality, comfort and style.





Why we at Tape à l'Œil love them: When we are co-creating our TAO Tweens collections with teenagers, they say they are looking for comfortable, retro-style products. So it is obvious that we need to offer them a sportswear brand with a vintage influence that we're sure they'll like as much as we do.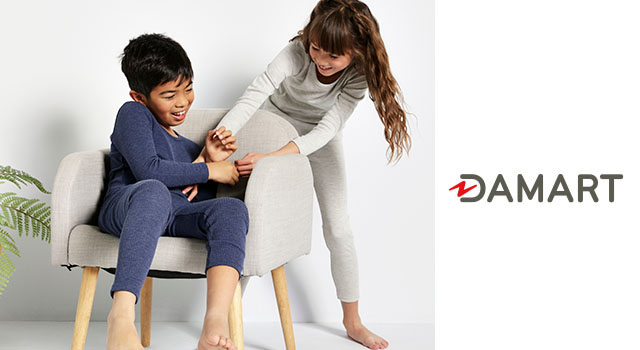 Created more than 65 years ago in France, Damart® is a brand well-known for the quality of its products made with Thermolactyl®, a legendary fibre with active heat. Innovative technological skill and expertise that have become an industry benchmark.



A Tape à l'Œil favourite: offering technical products, renowned for their quality and comfort, which can be worn underneath clothes to stay warm or for keeping cosy at home.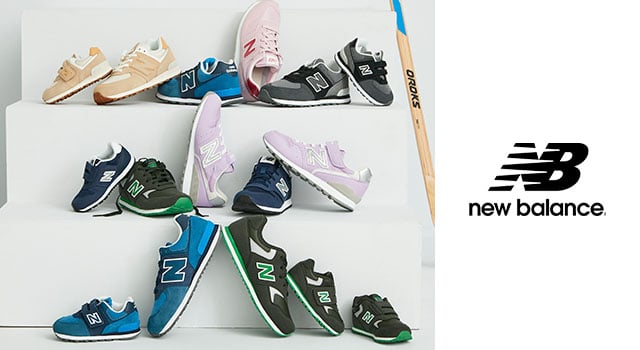 New Balance, established in 1906, is a brand that creates must-have sports shoes. Known for its lifestyle and running shoes, the brand is continually renewing itself so it can continue to offer ever more high-performance products.
Based on quality and comfort, New Balance shoes also offer the perfect blend of functionality and fashion.



Why we at Tape à l'Œil love them: our customers have told us the NEW BALANCE brand is a favourite brand for their children. We love the stylish looks and the choice of colours the brand offers.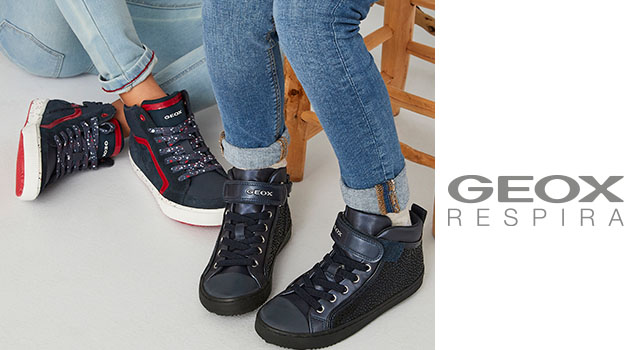 Geox ®

, the shoe that breathes, is a leader in the children's footwear market. Their waterproof and breathable designs make them an innovative brand. Geox® shoes ensure comfort and well-being throughout the day.
Our favourite features: they're hardwearing, high-tech and unique. GEOX's footwear expertise has won us over!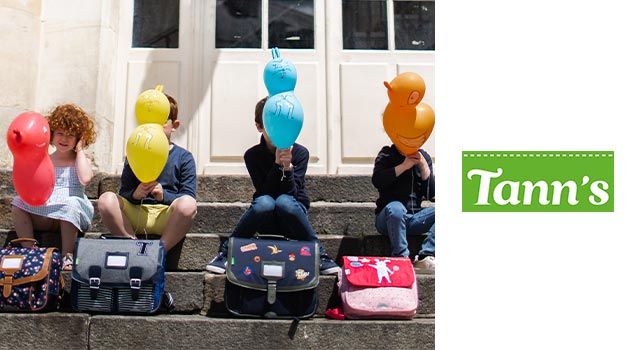 Tann's®, the playground must-have

for over 40 years! A brand known and recognised for its

quality, convenience and durability

.
School bags with unique designs

, created to last because our children deserve the best.



Our "Tape à l'Œil" favourite: Tann's® has been an eco-friendly brand for over 10 years using materials from recycled plastic bottles and fabrics that are Oeko-Tex Standard 100 certified, which guarantees the absence of chemicals.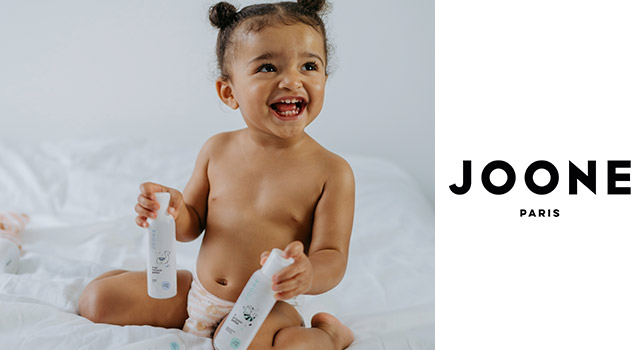 JOONE®

takes care of your baby's skin with healthy formulas made from natural ingredients, certified organic and manufactured in France.
Transparency is at the heart of JOONE®'s values and we tell you everything there is to know about the composition of our products, their origin and their production. This approach - absolute transparency - means they are completely confident they are offering every baby the very best.



Our "Tape à l'Œil" favourite: JOONE® is inspired by parents' everyday needs and develops each product by meeting, listening to and engaging with its community. As you can imagine, this approach, sharing and keeping closely in touch with its customers, really appeals to us at Tape à l'Œil <3 < /span>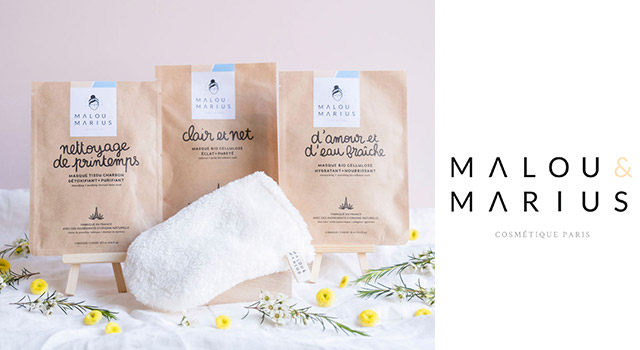 Malou & Marius®

offers

natural cosmetics

that are suitable for

the whole family

.
Face masks and a

magic make-up remover glove made in France

with 95% natural ingredients. Quality, rigour and transparency ... sprinkled with a touch of humour that adds a whimsical twist to these effective and sweet smelling products.



Our "Tape à l'Œil" favourite: Sidonie and Nicolas were on a trip to Japan when they discovered serum-impregnated masks and they wanted to develop a range of natural cosmetics made in France. They took their children's names as inspiration when they established Malou & Marius®. We love these family stories at TAO!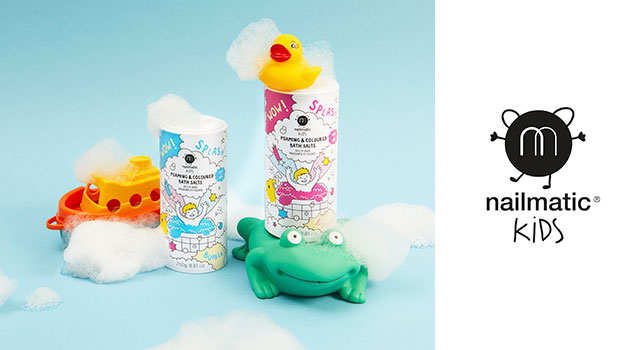 Bathtime? A time for relaxation and pleasure that we want to make fizz with fun!
So we have selected

nailmatic KIDS®

products:

bath bombs, bath salts and DIY box

with very gentle formulas,

designed for children, with a playful design and zingy colours!





Our "Tape à l'Œil" favourite: Nailmatic KIDS® uses raw materials of natural and renewable origin and the products are vegan. We love these environmentally friendly cosmetics that add colour to your children's daily life and still take care of their skin.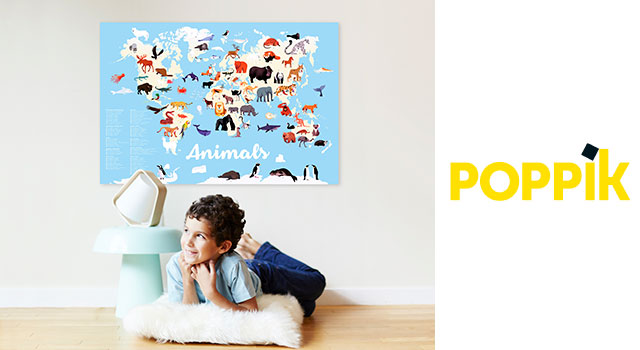 Poppik®

has invented

educational posters

: beautiful illustrated posters to complete yourself with

repositionable stickers.
Made in Spain and PEFC certified (from sustainably managed forests), Poppik® posters allow children to

learn while they have fun

exploring themes including animals of the world, dinosaurs, history and English. You can do them over and over again!



Our "Tape à l'Œil" favourite: Have you heard of "sticker art"? No, we hadn't either... until we met Delphine and Françoise, the founders of Poppik®. A new creative activity, designed to develop children's artistic sensitivity and creativity. We love it!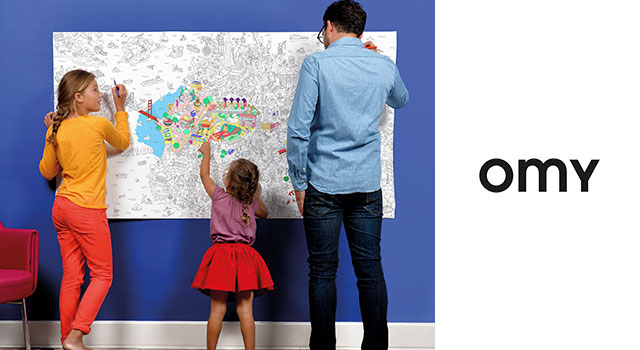 We don't just offer

XXL OMY® posters for colouring

, which are amazing products.
The OMY® product range, with its

extraordinary giant formats, bright colours, quirky humour and innovative products

, is a whole vast playground that makes you want to

create, share and decorate with family or friends.





Why we at Tape à l'Œil love them: The originators of these creations, Elvire Laurent and Marie-Cerise Lichtlé, are two mothers, graphic designers and illustrators by profession. They lovingly create their collections in their studio in Paris and 85% of the products are manufactured and stored a few miles from the studio. A way to be more environmentally friendly and support the local economy.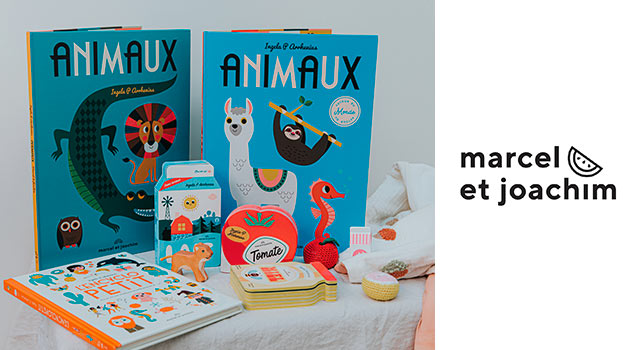 Marcel et Joachim®

is an independent publishing house based in Paris, which is reinventing books for toddlers and creating joy for everyone!

Picture books

for babies,

playful discovery books

about what we eat, and

giant books

where we can begin to learn about animals.
Books

as beautiful as they are fun, presented in original formats

, which will delight young and old! Books that

create a bond with our children

, that we want all around us to make our homes even more beautiful and cheerful.



Why we at Tape à l'Œil love them: When Marcel and Joachim® explained to us that their aim was to "put a cheeky smile on our kids' faces", we were captivated. Because that's how we feel too, isn't it?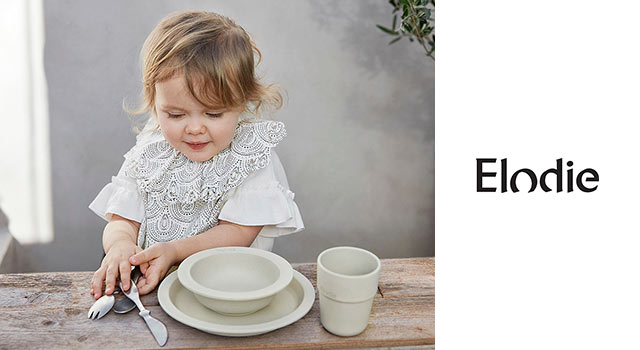 Making everyday articles

child-friendly and fashionable

was the crazy challenge Linda Sätterström set herself in 2005.
Linda, who was inspired by her daughter Elodie, launched her brand

Elodie Details®

and now creates high-quality, child-friendly products from that combine

practicality, design and durability.
Bags, stroller accessories, decorative items, soft bibs, cuddly little toys and blankets... Discover the Elodie Details® range, designed to make children's lives even more beautiful.



Why we at Tape à l'Œil love them: Learning to eat in style is now possible with Elodie Details® bibs®. Not only are they made of Oeko-Tex® certified fabrics, but we also love their elegant, fun details. The new must-have accessory for sharing meals in style!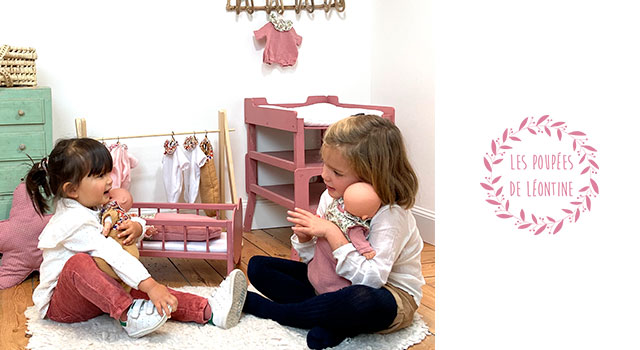 It was after the birth of her daughter Léontine that Marie discovered the world of dolls. Marie, in search of the ideal wardrobe to dress them, had the crazy idea of making them herself and, in 2018, launched her brand Les Poupées de Léontine®.
Marie creates collections for small children, made in France in Liberty® printed fabrics, the kind we associate with quality nappies, and in resolutely modern colours. Explore her world with its baby sleeping bags, sleepsuits, little outfits, bath capes and bed linen: a complete and sophisticated doll's wardrobe that appeals to little girls as much as to their parents.



Why we at Tape à l'Œil love them: Marie has been working at Tape à l'Œil for 9 years and is extremely talented. When we discovered her skills and expertise and her love for beautiful materials, we wanted to support her by letting you explore her collections!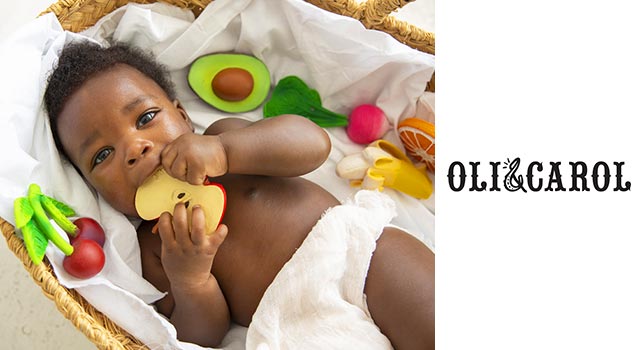 In 2014, Olimpia and Carolina, lovers of design and nature, established their brand

Oli&Carol® which offers a collection of eco-friendly toys

: 100% safe for babies, natural and environmentally friendly.
For use as

bath toys or teething rings

, their entire range is hand-painted and hand-crafted from 100% natural rubber extracted from a tree called the Hevea.



Why we at Tape à l'Œil love them: we fell in love with the highly original fruit and vegetable shapes of Oli&Carol® toys, which have reinvented traditional first toys for small children.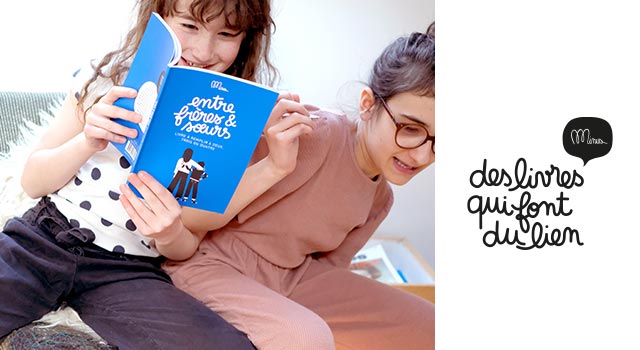 Minus ®

was born of the desire to create opportunities for dialogue between children and adults. With Minus, creators of books and clever, fun games that you can take anywhere, we learn, discuss and play!
The paper comes from FSC® certified forests, the inks are vegetable-based, and the products are printed with love in France.



A Tape à l'Œil favourite: eco-responsible products with a funny and offbeat tone that fits in well with our "creative and refined" style.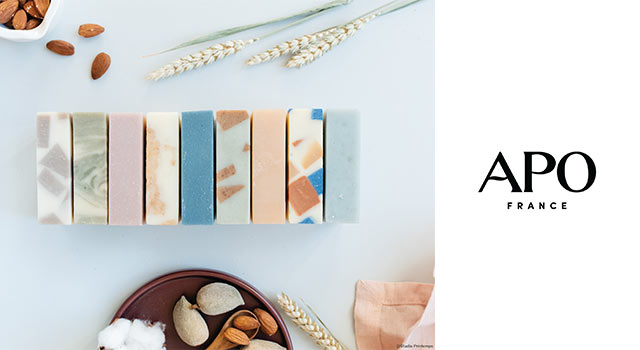 APO France ®

is THE young brand of

natural cosmetics and zero waste accessories

designed for the family to use on a daily basis. Cosmetics with short lists of ingredients, made locally in their

eco-designed workshop

in the North of France.
Discover their

traditional manufacturing method

, cold saponification, which preserves the benefits of oils and plants for

moisturising and nourishing solid soaps

.



Our Tape à l'Œil favourite: a brand born from the meeting of two fathers with a strong desire to produce cosmetic care products that are good for our skin and our planet.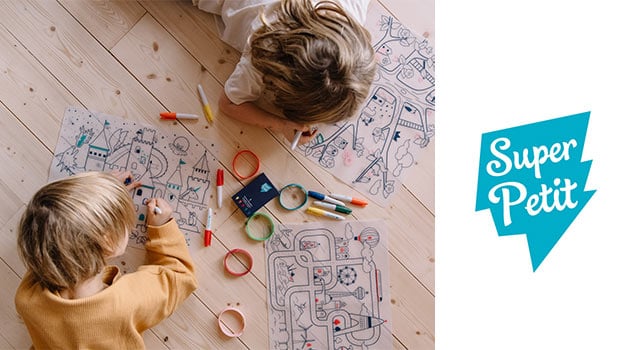 On colorie et on recommence ? Découvrez les sets de table SuperPetit ® à colorier à l'infini !
Ludiques , ils développent l'imaginaire de nos enfants qui deviennent les supers héros de leur quotidien.
Adaptés à nos enfants

, ils sont fabriqués en 100% silicone alimentaire, non poreux et antibactérien.


Réutilisables

, les produits SuperPetit® nous invitent à changer nos petites habitudes et à consommer durablement.



Notre coup de cœur Tape à l'Œil : SuperPetit® va plus loin et s'engage dans le collectif international « 1% for the Planet ® » et reverse 1% de ses ventes à des organisations caritatives engagées dans la défense de l'environnement.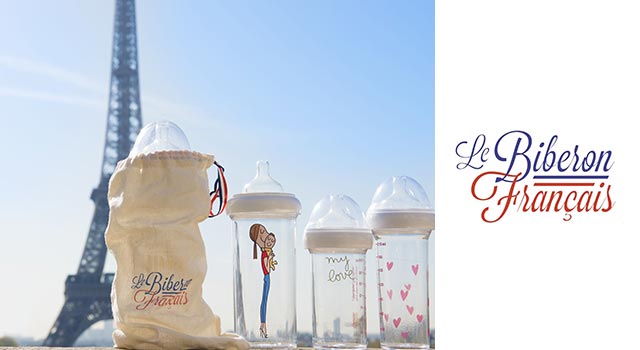 Moving around with a baby can be quite a challenge... and often cumbersome! So Benjamin Banoun, an ingenious father, decided to reinvent the baby bottle to make everyday life easier for young parents, and in 2017 he established the brand

Le Biberon Français®.

Practical bottles

that nest inside each other to save space,

good-looking

with an elegant and refined design, and

technical

thanks to the robust and healthy material they are made of: childcare-friendly polyester (BPA, BPS, and BPF-free) and teats made of pure medical silicone with an anti-colic system.



Why we at Tape à l'Œil love them: high-quality, innovative baby bottles, designed and manufactured entirely in France, which offer your babies the best and in which you can have full confidence.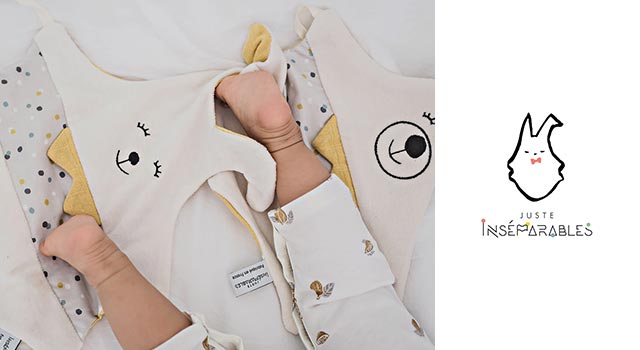 Véronique and Valentine created Juste Inséparables®,

a brand of cuddly toys with super powers

, as a result of listening to parents, nursery assistants and, of course, watching children.
Because the cuddly toy is one of babies' first loves, Juste Inséparables® offers flat cuddly toys, designed and

made in France in pure cotton

. And like a good fairy leaning over the cradle,

each cuddly toy has three super powers

embroidered on the label: "gentleness, courage, zest for life, creativity, kindness, humour and so on."



Why we at Tape à l'Œil love them: At Tape à l'Œil we believe that every child has talents that need to be developed so we can shape tomorrow together. So we're hugely inspired by the idea of super-powered cuddly toys to put in our babies' hands <3 < /span>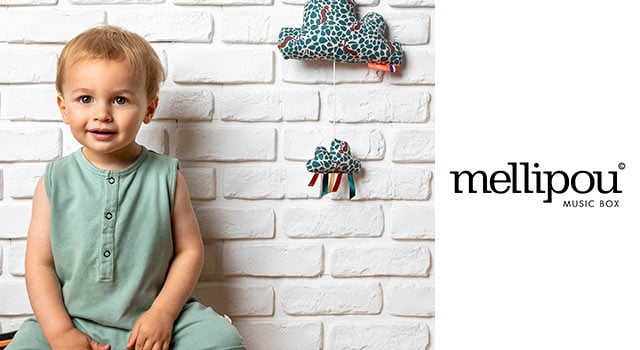 Mellipou ®

is a brand like no other, making cuddly toys and accessories for babies.
Gone are the usual music boxes to lull your baby to sleep... Make way for novelty a new genre of lullabies: Game of Thrones® and Stevie Wonder! All made with Oeko-Tex certified fabrics, designed and manufactured in France!



A Tape à l'Œil favourite: an eco-responsible brand made in France that brings a bit of rock into our children's world.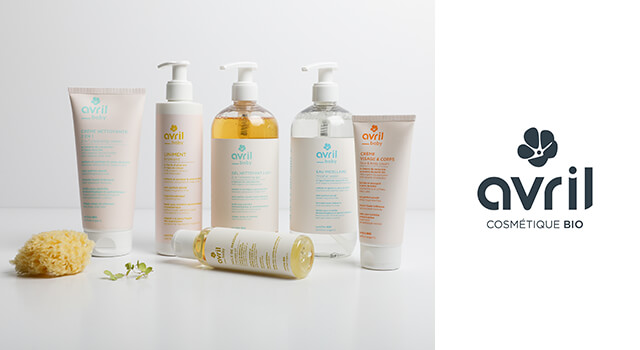 Avril ®

is a brand of cosmetics certified as organic by the independent bodies, Ecocert and Qualité France.
Avril offers a range of quality products with natural ingredients, affordable and made in France and Italy.



A Tape à l'Œil favourite: the Avril Baby® range selected for you, and offering products designed to meet your children's needs.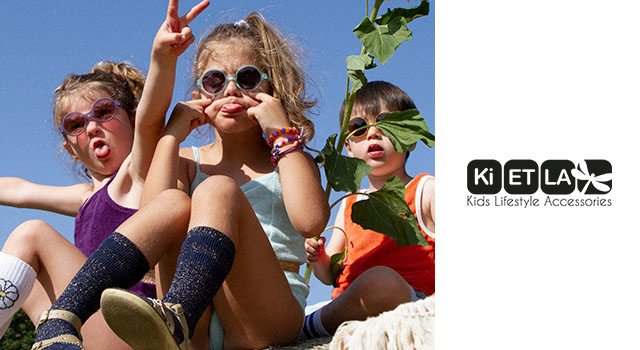 We love the

Ki ET LA®

brand, creator of sunglasses for kids on the move! Well-designed and ultra pop, these sunglasses will make children AND parents happy this summer.
Their UNBREAKABLE and EXTRA LIGHT frames will be a real asset for daredevils. Their category 4 lenses for babies and category 3 for older children (polarised from the age of 4) will protect their eyes in town, at the seaside or in the mountains. Their vibrant colours & zig zag patterns give kids total freedom to express themselves in style!



Our "Tape à l'Œil" favourite: we love the great combination of style and hi-tech design that will keep your kids stylish and protected all summer long.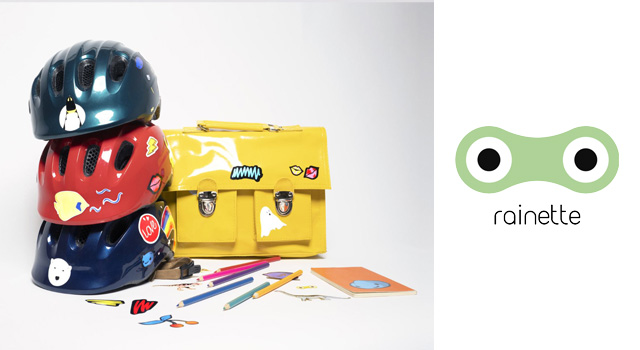 Created in 2017,

Rainette®

is a

French brand offering visibility accessories for our bike rides!

Rainette® combines safety and style by reinventing

high-quality, innovative and clever products

... And they're reflective too!
Oeko-Tex®-certified fabrics, stickers made in France, collaboration with an ESAT (a sheltered workshop) for product packaging... These are all

eco-design gestures

that give even more meaning to these essential bicycle safety products.



Our Tape à l'Oeil favourite because: They simplify life on a bike with equipment that is as beautiful as it is effective, and their accessories and reflective details allow us to pedal in complete safety.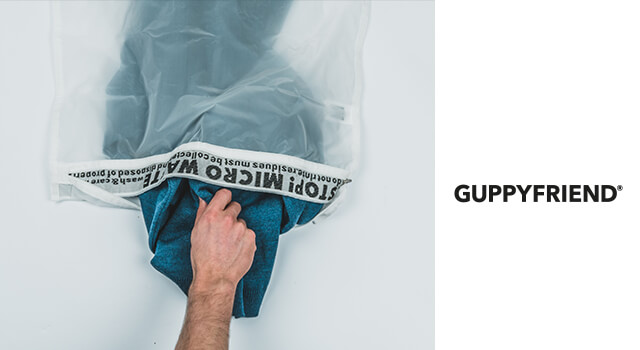 STOP! MICRO WASTE ®

is a non-profit organisation launched by a group of nature-loving surfers. To fight water pollution, they have created the Guppyfriend® washing bag.
It retains the plastic micro-fibres released when clothes are washed in the washing machine and prevents them from spilling into rivers and oceans. This bag also protects clothing by limiting friction and avoids pilling.



A Tape à l'Œil favourite: using the Guppyfriend® washing bag protects our planet and makes our clothes last longer. A small step towards more responsible consumption.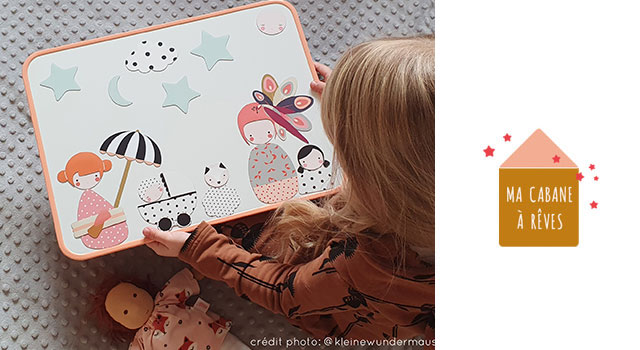 Ma Cabane à Rêves®

A French brand which has reworked magnets in a completely original way: "a timeless toy that your children will never be able to do without again!" The magnets are flexible and stackable, with colourful graphics, washable in water, 100% made in France and recyclable!
There are infinite combinations, and children can tell themselves stories and develop their creativity. "Play, Create, Decorate, Share and Learn: these are the brand's five aspirations. With Ma Cabane à Rêves®, imagination has no limits! With the new Magnetic Slates collection, children will be able to combine magnets with drawing and writing.



A Tape à l'Œil favourite: an eco-responsible brand made in France, which offers children a calm and creative occupation to share with the family.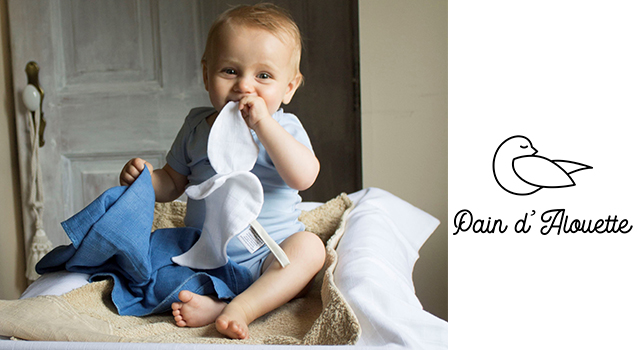 Pain d'Alouette®

, the brand of baby accessories (bibs, comforters, towels...) made naturally, sustainably and locally.
Romane, the designer, lovingly selects eco-friendly materials, brings environmentally friendly vegetable dyes into the spotlight and offers models entirely made in the Hauts-de-France. A range of products with a touch of retro design to keep our babies comfortable.



Our Tape à l'Oeil favourite: Romane, who embarked on this adventure remembering what her grandfather used to say to her: "Even a little bit of nothing can bring great joy!". An approach inspired by yesterday that fits perfectly with our more responsible needs today.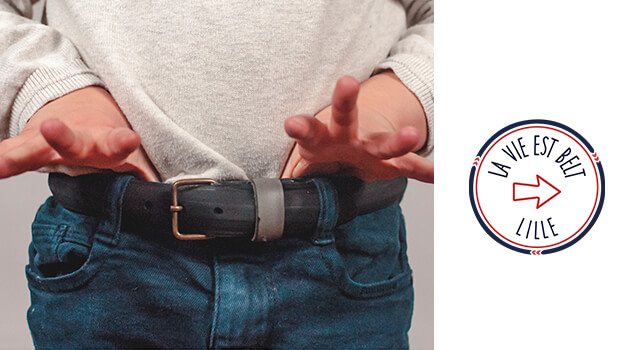 La Vie est Belt ®

is a brand that creates accessories made from recycled materials, and manufactured in France by men and women with disabilities.
Reusing scraps of fabric, tyres and fire hoses has become a source of inspiration giving a second life to materials that would have ended up in the rubbish bin!



A Tape à l'Œil favourite: a creative and optimistic project that proves that a better world is possible for mankind by reducing social exclusion and for the planet by upcycling materials.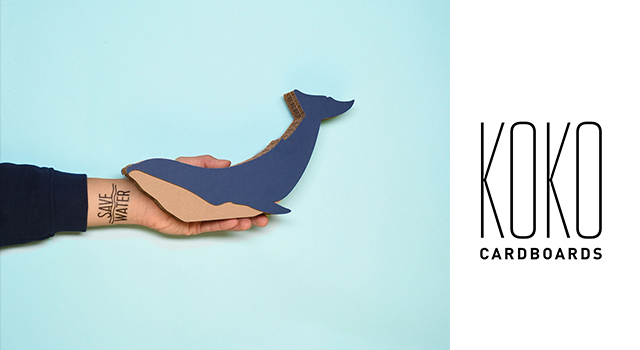 Koko Cardboards®

, the daring design brand that offers furniture, toys and DIY kits... made of cardboard! A way to bring creativity into our daily lives as we assemble objects that will add an interesting new twist to our interiors.
Certified and recycled materials, no plastic for packaging, handcrafted manufacturing combined with state-of-the-art specialised machinery... Activities that are as fun as they are responsible.



Our Tape à l'Oeil favourite: One more opportunity to have a good time with your family by working together to build an eco-friendly and almost unique object that will please children and parents alike!"