OUR ECO-RESPONSIBLE 
BRANDS
At Tape à l'Œil, our #BoostTalent project is our chance to develop everyone's talent so that we can shape tomorrow together.
So we decided to select and invite partner brands to offer you even more choice in our 0-16 years old fashion ranges.

These brands are benchmarks, emerging or innovative on the children's market and in tune with our values.
We fell in love with their eco-responsible activities and their worlds.
We believe that these products will meet your needs: offering more responsible fashion by providing quality products while remaining accessible in price.
We are very proud to offer them to you and hope you will enjoy them as much as we do.
DISCOVER ALL THE BRANDS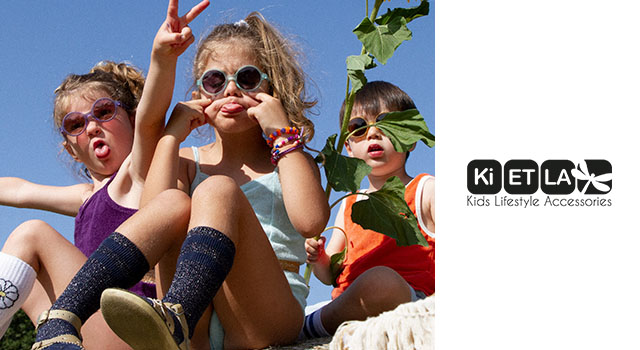 We love the

Ki ET LA®

brand, creator of sunglasses for kids on the move! Well-designed and ultra pop, these sunglasses will make children AND parents happy this summer.
Their UNBREAKABLE and EXTRA LIGHT frames will be a real asset for daredevils. Their category 4 lenses for babies and category 3 for older children (polarised from the age of 4) will protect their eyes in town, at the seaside or in the mountains. Their vibrant colours & zig zag patterns give kids total freedom to express themselves in style!



Our "Tape à l'Œil" favourite: we love the great combination of style and hi-tech design that will keep your kids stylish and protected all summer long.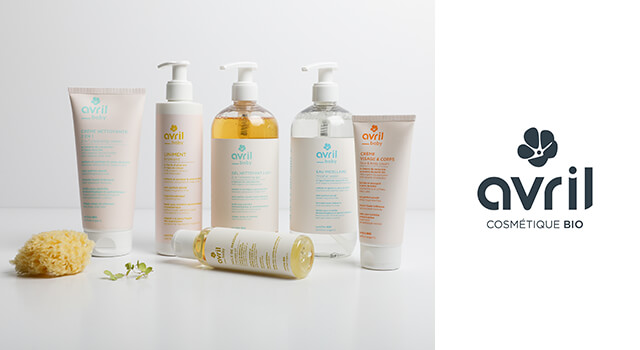 Avril ®

is a brand of cosmetics certified as organic by the independent bodies, Ecocert and Qualité France.
Avril offers a range of quality products with natural ingredients, affordable and made in France and Italy.



A Tape à l'Œil favourite: the Avril Baby® range selected for you, and offering products designed to meet your children's needs.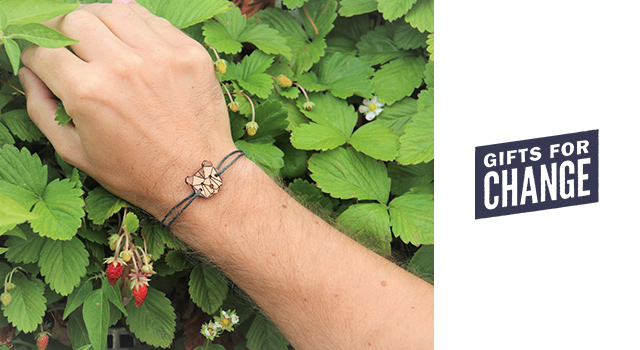 Gifts for Change

is a company that gives everyone the means to get involved in a cause that is dear to them, by buying eco-responsible products. This is what they call Engagement Par l'Objet®: demonstrating commitment through a purchase.
Their

Bêtes à Porter bracelets

are made of beech wood (from eco-managed French forests), and the cord is made of linen (European and woven in France). They are made in France by people with disabilities. 1 bracelet purchased = 1 euro donated to the protection of endangered species.



A Tape à l'Œil favourite: eco-responsible bracelets made in France and committed to supporting animal causes.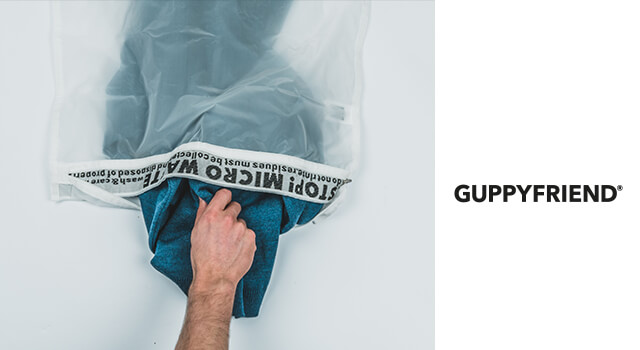 STOP! MICRO WASTE ®

is a non-profit organisation launched by a group of nature-loving surfers. To fight water pollution, they have created the Guppyfriend® washing bag.
It retains the plastic micro-fibres released when clothes are washed in the washing machine and prevents them from spilling into rivers and oceans. This bag also protects clothing by limiting friction and avoids pilling.



A Tape à l'Œil favourite: using the Guppyfriend® washing bag protects our planet and makes our clothes last longer. A small step towards more responsible consumption.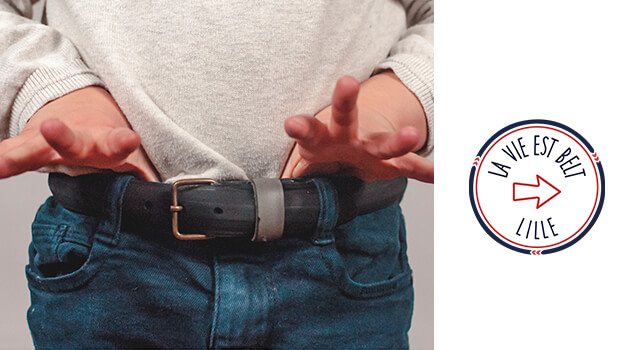 La Vie est Belt ®

is a brand that creates accessories made from recycled materials, and manufactured in France by men and women with disabilities.
Reusing scraps of fabric, tyres and fire hoses has become a source of inspiration giving a second life to materials that would have ended up in the rubbish bin!



A Tape à l'Œil favourite: a creative and optimistic project that proves that a better world is possible for mankind by reducing social exclusion and for the planet by upcycling materials.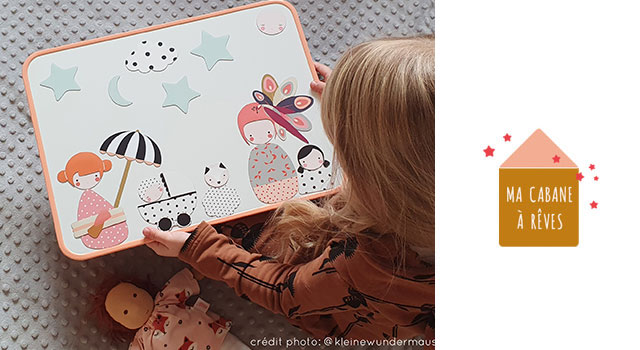 Ma Cabane à Rêves®

A French brand which has reworked magnets in a completely original way: "a timeless toy that your children will never be able to do without again!" The magnets are flexible and stackable, with colourful graphics, washable in water, 100% made in France and recyclable!
There are infinite combinations, and children can tell themselves stories and develop their creativity. "Play, Create, Decorate, Share and Learn: these are the brand's five aspirations. With Ma Cabane à Rêves®, imagination has no limits! With the new Magnetic Slates collection, children will be able to combine magnets with drawing and writing.



A Tape à l'Œil favourite: an eco-responsible brand made in France, which offers children a calm and creative occupation to share with the family.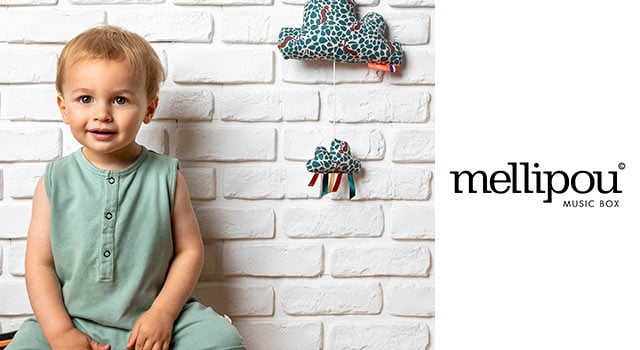 Mellipou ®

is a brand like no other, making cuddly toys and accessories for babies.
Gone are the usual music boxes to lull your baby to sleep... Make way for novelty a new genre of lullabies: Game of Thrones® and Stevie Wonder! All made with Oeko-Tex certified fabrics, designed and manufactured in France!



A Tape à l'Œil favourite: an eco-responsible brand made in France that brings a bit of rock into our children's world.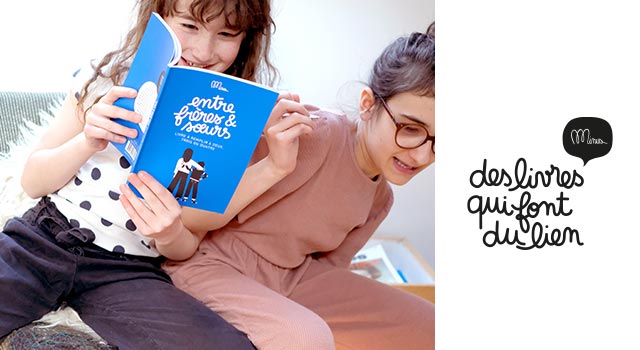 Minus ®

was born of the desire to create opportunities for dialogue between children and adults. With Minus, creators of books and clever, fun games that you can take anywhere, we learn, discuss and play!
The paper comes from FSC® certified forests, the inks are vegetable-based, and the products are printed with love in France.



A Tape à l'Œil favourite: eco-responsible products with a funny and offbeat tone that fits in well with our "creative and refined" style.