Choose your category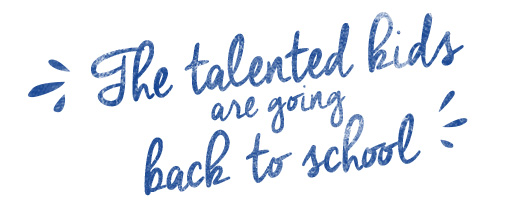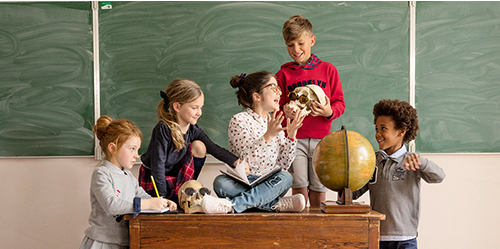 Meet our bundles of energy.
And their secret is: expressing themselves outside the classroom!

Like Celya, our Talent No 2, whether they're the champion chewing gum bubble blower
or superb at swinging upside down, our Original Kids are full of talents they show off every day.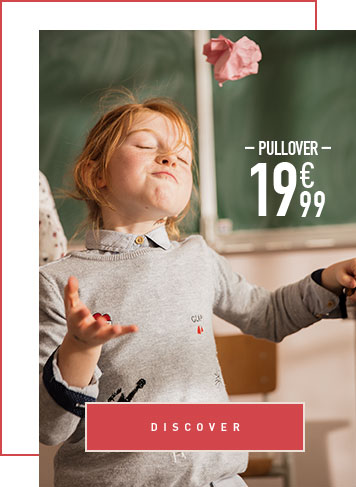 In the classroom, our original Kids are gathering together
for a new school year.

And to come top of the class as they go back to school:
A shirt under a little sweater with patches, that's the classic-rock
style we need! The school rules dominate the classroom.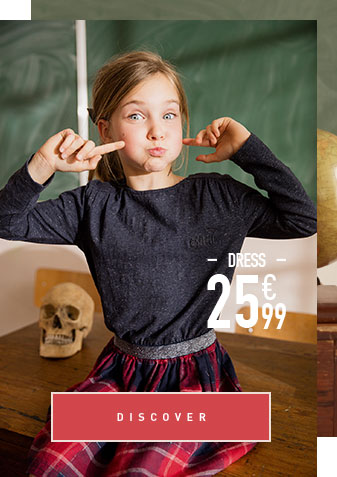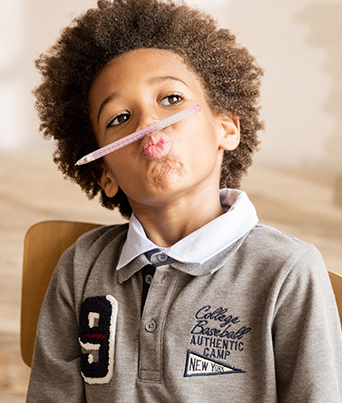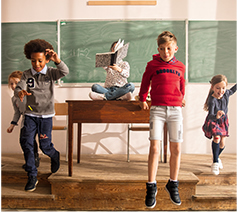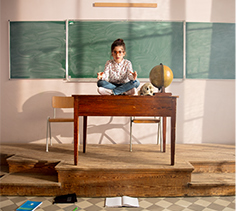 The playground is our lot's favourite place to be.
They meet there to chat, laugh and especially show off
their talent: whether it's a hanging upside-down competition or
an improvised basketball game, everyone heads there to let off
steam before classes begin again!

So for break-time, an American style Teddy jacket, worn over
a sailor shirt for a casual look, is absolutely ideal.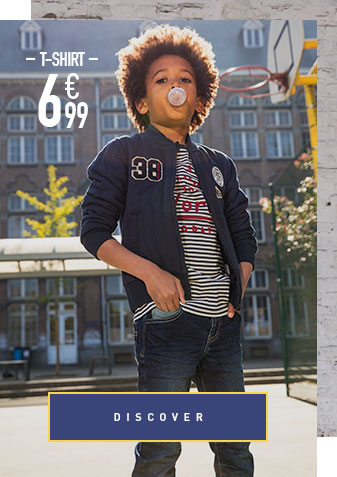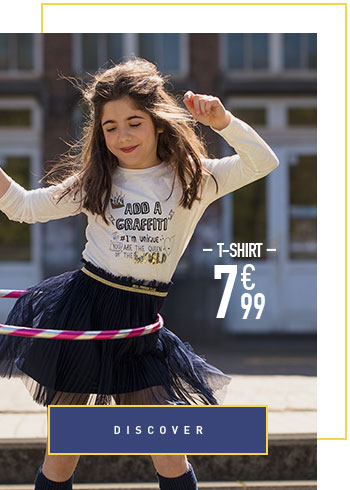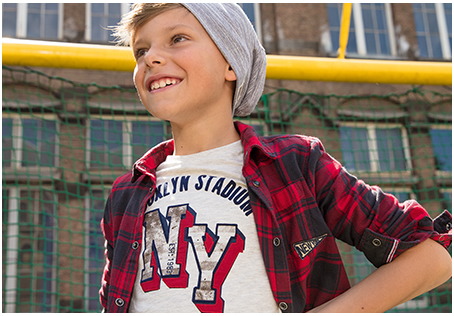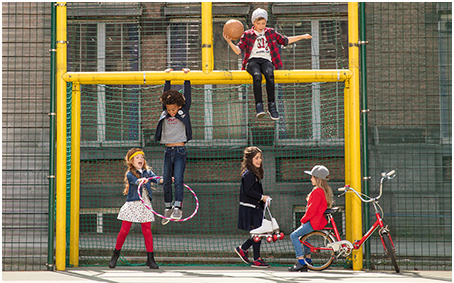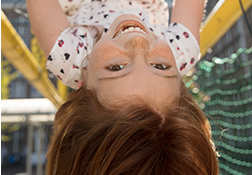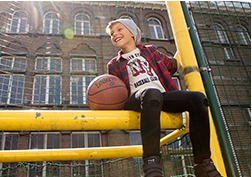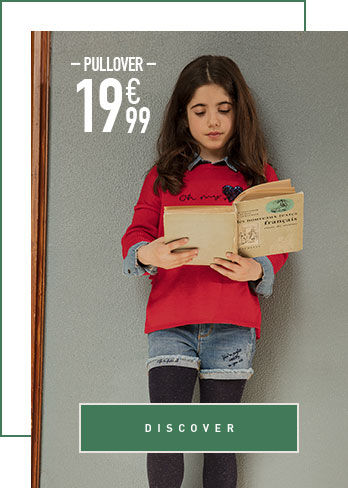 School is serious. Especially the way we go about it. Patched denim
is the must-have back-to-school look.


So our Original Kids No 2, Celya, wears a cape-style sweater
with patches and open at the sides, over denim shorts and tights.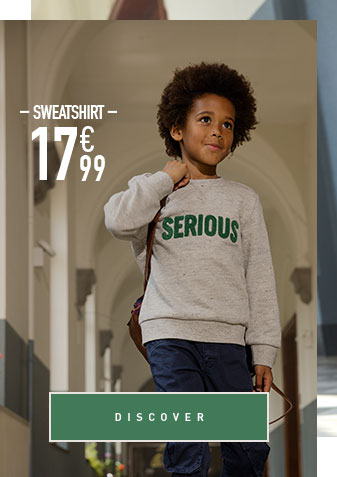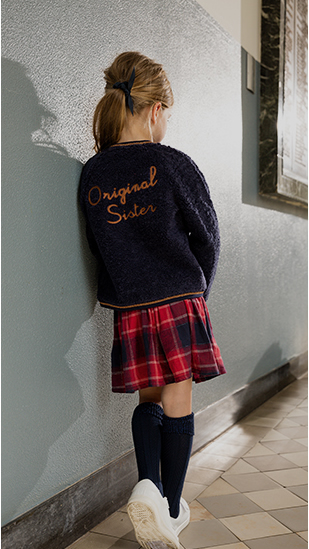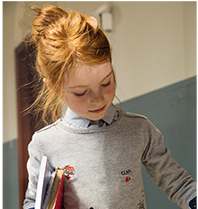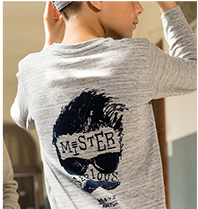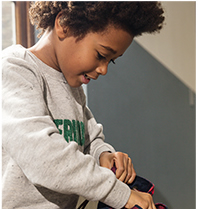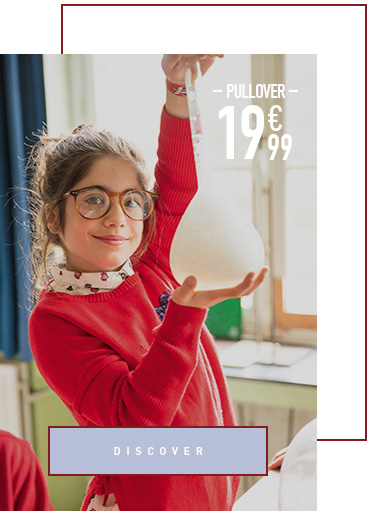 Experimentation is the name of the game:
cape-style sweater and printed shirt for girls, layered
shirts for boys, patches and a rock vibe: with back to school
fashion, the possible style permutations are endless!